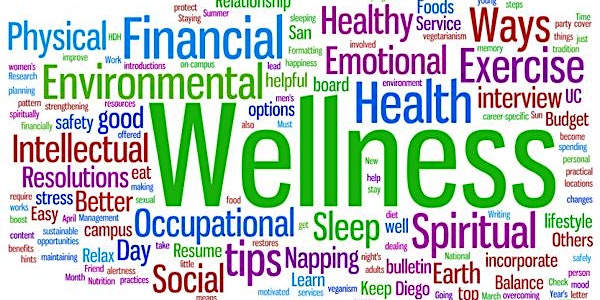 Mental wellness and South Asian women: the surprising connections
Description
Research has revealed that many components make up mental wellness for women, including 'me time', yoga, meditation, and more. For South Asian women, there are specific areas of worry and stress, and there are surprisingly simple tools to help. Just as South Asian culture provides for stressors such as cultural norms, it also has within it, nature friendly tools such as Ayurveda. This, combined with homegrown solutions to ease our burden can go a long way towards mental wellness for women.
We celebrate mental wellness during the month of May with simple strategies and tips shared by Sweta Vikram, who is an an international speaker, best-selling author of 12 books, and Ayurveda and mindset coach who is committed to helping people thrive on their own terms. As a trusted source on health and wellness, most recently appearing on NBC and Radio Lifeforce, Sweta has dedicated her career to writing about and teaching a more holistic approach to creativity, productivity, health, and nutrition. Her work has appeared in The New York Times and other publications across nine countries on three continents. Sweta is a trained yogi and certified Ayurveda health coach, is on the board of Fly Female Founders, and holds a Master's in Strategic Communications from Columbia University. Voted as "One of the Most Influential Asians of Our Times" and winner of the "Voices of the Year" award (past recipients have been Chelsea Clinton), she lives in New York City with her husband and works with clients across the globe.
You can find out more about Sweta here -
Web: http://www.swetavikram.com
Instagram: https://www.instagram.com/swetavikram
Facebook: http://www.facebook.com/Words.By.Sweta
Twitter: http://twitter.com/swetavikram
LinkedIn: http://www.linkedin.com/in/swetavikram
We also carry forward our mission to #GetMenintheGame with two delicious and simple recipes for food which can be cooked by anyone without any kitchen experience - such as teenage kids and spouses. This reduces the pressure on women to create gourmet meals daily. These are not only great time savers, but provide healthy, nutritious meals! Recipies are the personal creation of Naina Lal, creator of Kulinary Karma, which showcases edible art. Naina draws inspiration from practically every plate and palate in the universe. A passionate foodie, Naina is working on a cookbook where she wants to share with the rest of the world her insane appetite to create and serve love on a plate.
You can see more of Naina's work here -
https://www.facebook.com/KulinaryKarma
https://www.instagram.com/kulinarykarma
Twitter: @KulinaryKarma
PLEASE NOTE: Details to join the Zoom session will be provided upon registration, closer to the date of the event. For any questions or queries, you can reach out to the organizer at sbainssharma@yahoo.com