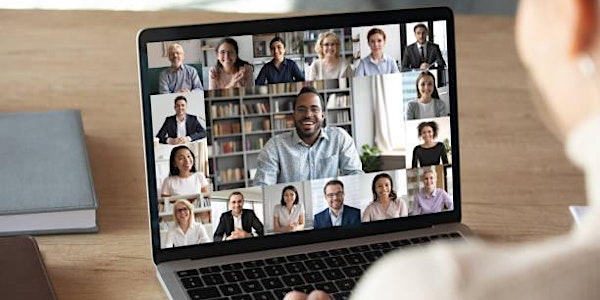 Mental Well-Being and Burnout prevention for Entrepreneurs
An online event, organised by the Erasmus+ ENTRE MWB team. Short keynotes of several speakers will give you new insights.
About this event
Dear (social)entrepreneur, entrepreneurial professional,
As engaged and passionate entrepreneurs, we often push our limits. The entrepreneurial work setting is complex, intense, uncertain and demanding.
Long working days and the divergent responsibilities that come with your own business, eventually put strains on our psychological and emotional wellbeing. Stress, anxiety, depression and burnout syndrome are more common among entrepreneurs.
In which specific ways does entrepreneurship affect our mental health? And how to maintain a high level of wellbeing, despite of a stressing work environment? The effect of the current pandemic is showing itself as exacerbating certain stress factors, which makes this topic even more relevant for this webinar.
In this compressed event you will:
1. look at mental health from 3 different perspectives. What are the specific mental health struggles of an entrepreneur? How to recognize and prevent them? Those are some of the questions we will try to address.
2. engage in a safe space for (networking and) exchange/support. How to learn from each other in building up resilience and identifying successful solution strategies?
3. contribute to the research purposes of the organizers of this event to help identify entrepreneurs' needs in this matter that will lead to the final output of support and learning materials.
You are invited! Not only to listen, we hope you will contribute with your experiences to the break out rooms too!
See you soon!
Our keynote speakers:
Karel Van den Eynde (°1962) Manager of Public Affairs | Liantis
Dr Jacqui Taylor CEO | FlyingBinary and Founder |Empathy Economy
Märt Aro Co Founder | Dream Apply and Chair| N8 Edtech Nordic Forum
Dr Jessica Nooij - Senior Data Scientist | Avans Hogeschool
For speaker profiles and more about our project visit our website