Location
StillPath Retreat (formerly StillHeart)
16350 Skyline Boulevard
Woodside, CA 94062
Description
FEELING OVERWHELMED BY ALL OF YOUR HOLIDAY, WORK AND LIFE NEEDS?
---
Come and Join us for a day of exploration, restoration and empowerment within the beautiful and tranquil Redwoods of StillPath Retreat and Spa....Together we will share a wonderful transformative experience focused on help us add more Mindfulness and Compassion to our day to day lives - and also to helps us enjoy the upcoming Holidays more than ever
---


EVENT DETAILS
WHEN :
Tuesday, November 29th, 2016 from 9:30am to 2:00pm -
and please stay and enjoy all the StillPath Amenities till 4:30pm
WHERE:
STILLPATH RETREAT AND SP

A


16350 Skyline Boulevard,
Woodside, CA
94062
Nestled in the beautiful and tranquil Redwoods of Woodside, StillPath has been described as
"A sanctuary where the body can rest, and the soul can reveal itself."


YOUR EVENT EXPERIENCES:


EMPOWERING WORKSHOPS - Led by Your Hosts in the Beautiful Expansive Great Hall of StillPath Retreat (see below for full workshop details)
A DELICIOUS CHEF CATERED LUNCHEON, SPA WATERS AND ASSORTMENT OF HOT HERBAL AND GREEN TEAS
LEARN THE ART OF SELF MASSAGE - to help you unwind, stretch and relax those muscles when you need it most
TIME TO RELAX AND ENJOY THE WONDERFUL AMENITIES OF STILLPATH RETREAT AND SPA -

Soak in the Hot Tub | Feel the Stress Melt Away in the Sauna | Take a Hike in the Private Redwood Trails | Silently Do a Walking Meditation on the inlaid stone Labyrinth | Find a Quite Space in one of the many rooms of the Retreat to Journal.
PLEASE SCROLL BELOW FOR FULL DETAIL
---
COME AND JOIN US FOR A BEAUTIFUL, UNIQUE AND TRANSFORMATIVE EXPERIENCE
RSVP AND GET YOUR TICKETS TODAY:

TICKET PRICE IS ONLY $75 AND INCLUDES EVERY ASPECT OF THIS DAY LONG EXPERIENCE , including use of the STILLPATH AMENITIES (see below for full details) ( $300 Value! )

SEATING IS LIMITED SO RSVP ... to avoid missing this event

ANY FURTHER QUESTIONS - Please call Holly at 408-836-1802 or email her at hhansen@four-keys.com
---
MORE DETAILS ABOUT THE EVENT
Experience Empowering Workshops...

Five Transformational Levels Of Listening:
Now more than ever, post election, we need to understand the Five Transformational Levels of Listening. When people feel truly heard, they feel connected to you and appreciated - which is what we all want to feel.
Have you ever had a conversation with someone who was clearly not paying attention ...
- They keep checking their phone
- Their body language conveys they would rather be elsewhere
- They Interupt you


This kind of listening leaves you feeling unimportant, frustrated.. maybe even hurt
And have you ever had a powerful moment where you felt truly heard, as you were sharing something.
- They leaned in and kept constant eye contact
- They asked questions
- They quietly and intently listened to you
This kind of listening leaves you feeling connected, like you matter and maybe even makes you feel warm inside
In this workshop we will talk all about the 5 Levels of Transformational Listening - and even practice with one another so we can identify what level of listening is going on when we listen to others - and when they are listening to us. With this knowlege it can help us create more meaningful connections with people we care about in our lives.
​ Led by Four-Keys Coach and Mental Spa Experience Founder , Holly Hansen
About Holly on her website www.four-keys.com
---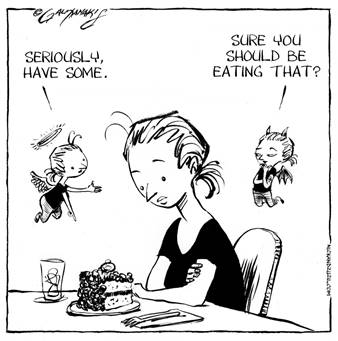 An Open Conversation About Mindful Eating
Maybe you have heard about Mindful Eating and have some idea of what it is, or maybe this is a totally new idea you are intrigued by. Michelle will facilitate an open and engaging conversation about what Mindful Eating is - and how it can transform your overall health. She will share a few culinary tips and tricks to keep you avoid the dreaded holiday weight gain and beyond. Michelle loves to share her knowledge about nutrition, cooking and mindfulness to lengthen "healthspan" not just lifespan.
HER BIO:
Michelle is an ex-chemist turned Nutritional Chef, Certified Health Coach, and Juice Plus Ambassador. She attended Le Cordon Bleu Culinary School and externed at a Michelin-starred restaurant in Southern France. As a vendor for Blue Shield, she enhances corporate wellness with healthy cooking seminars. As health coach and Juice Plus Ambassador, Michelle is passionate about adding quality years to people's lives. Her inspirations are her 101 year old grandmother and Mikaila, her 5-year old adopted daughter.
​To learn more about Michelle visit her Mindfulness Eating
website
or email her at
michelle@mindful-eating.com
---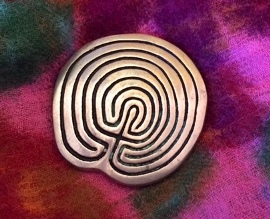 Peace, Calm, Letting Go, and Staying Out of the Swirl
Elizabeth will guide us on a meditative and experiential journey to learn how-to and maintain your calm and peace, connect with your deeper self, and discern what yearns to be released, for moving forward into the new.
HER BIO:
Elizabeth is a curious woman in all aspects of the word - which she is happy to share with you. Her learning curiosity led me to a Bachelor of Arts degree in Psychology, becoming an Energy Therapist, a Certified Healing Touch Practitioner, a Healing Touch Specialist with the Stanford Cancer Supportive Care Program, a Surgical Coach Practitioner, a Self Care Coach, Certified Labyrinth Facilitator, and a Board Certified Counselor in drug addictions. She's also a member of the Healing Touch Program, Healing Touch California, and a volunteer at Mercy Center Healing Touch Clinic, Veriditas, and Home and Hope.
​To learn more about Elizabeth visit her
website
or
email her
---

The Fine Art of Self Massage to Ease Tension and Help You Relax
Massage Therapy Expert Rebecca Wang, will guide us with easy step by step self massage techniques we can use at home or anywhere to help you de-stress, unwind and release some of that muscle tension. In addition to the wonderful techniques, she will offer suggestions on how you can easily add more massage to your life.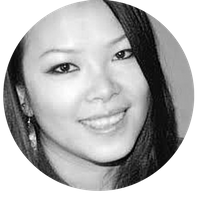 Led By Founder of Touch To Heal Spa Rebecca Wang
HER BIO: .
With over 26 years of experience in the Spa Industry, Rebecca has trained both in China and in the US in many massage styles and spa treatments. She is passionate about helping cleints release stress and pain to help them lead a healthier lives. She has had many clients tell her, she has changed their lives. What she loves most is sitting down with clients and helping them identify which massage style would help them the most based on their needs and wants. At her Touch to Heal Spa located in Campbell, California, everyone is family, and she and her staff take great pride in making sure everyone is well taken care of.

---
EVEN MORE WONDERFUL PARTS OF YOUR EXPERIENCE...

SPA CHEF CATERED LUNCHEON AND HOT HERBAL AND GREEN TEAS, FRUIT INFUSED SPA WATER

SPA AMENITIES : INDOOR POOL | SAUNA | HOT TUB

QUIET MEDITATIVE SPACES

TRANQUIL GARDENS AND REDWOOD TRAILS

INLAID STONE WALKING LABYRINTH FOR SILENT MEDITATIONS
SPA AMENITIES
Salt Water Pool | Indoor Hot Tub | Dry Sauna
QUIET REFLECTION SPACES
Library | Walking Labyrinth | Redwood Hiking Trails | Gardens, Terraces and Spaces to Meditate in


---
And of course... Spa Refreshments and Healthy Noshing:
Enjoy a variety of Spa Waters and Hot Teas

A Lovely Catered Lunc

h
Join us for a truly wonderful experience that will leave you ​restored, re-energized and ready to take on Life and the upcoming Holiday empowered
_____________________________________________________________________________________
HERE ARE A FEW PICTURES FROM OUR OCTOBER 25TH MENTAL SPA EXPERIENCE AT STILLPATH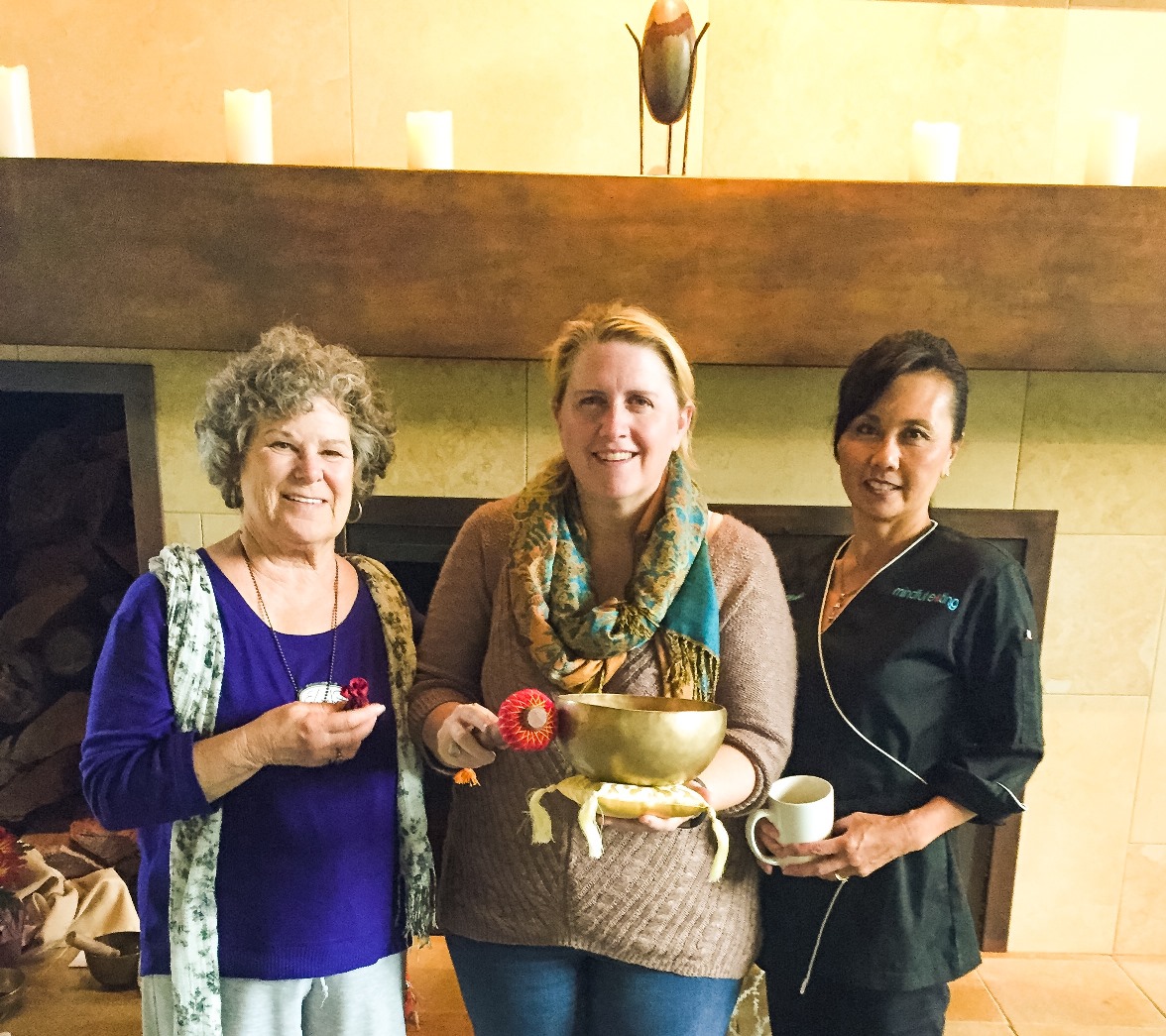 --- COME AND JOIN US ---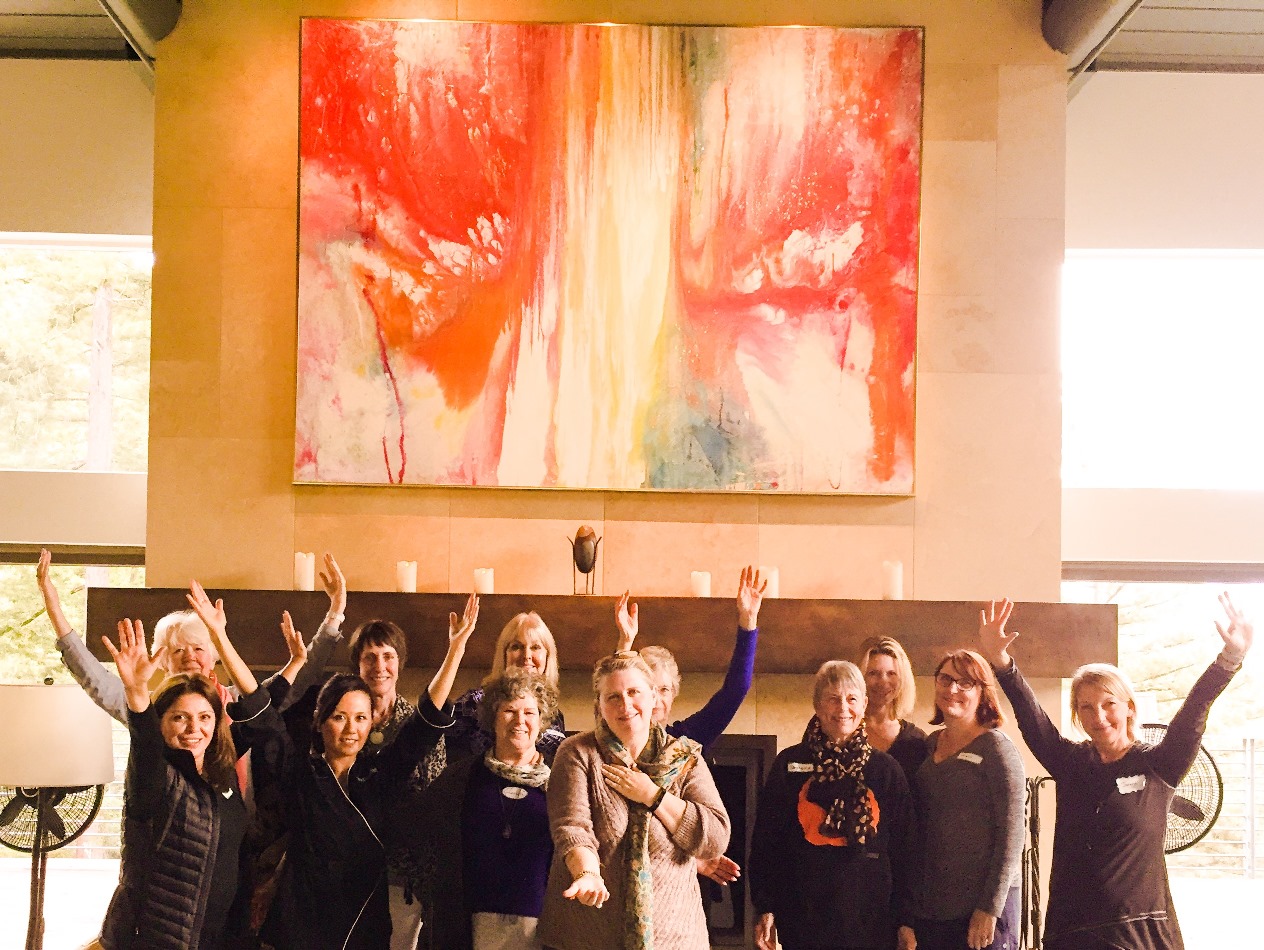 ---
ANY FURTHER QUESTIONS - Please call Holly at 408-836-1802 or email her at hhansen@four-keys.com

---
And this is a really wonderful way to spend some amazing quality time with your friends - so bring one along to enjoy the experience!


Who of your friends would really appreciate coming with you to this experience?