Our first ever live show will include a podcast recording with a panel of inspiring guests, audience questions and a musical performance.
About this event
Live recording of Mental - The Podcast to Destigmatise Mental Health
Just like on the podcast each of our live recordings will have a theme that the interview is based around of either a specific mental illness or general factor in mental health.
This show will have the theme of Recovery with three guests who have experience overcoming a range of conditions:
What people think of Mental Podcast:
Health Category Winner - People's Choice Podcast Awards
'Every episode is well researched and presented clearly. Great experiences shared and tips to help everyone, this has been a fantastic support for myself personally.' Latest Listener Review
'This is honestly the best podcast I've ever been on. I didn't feel rushed at all. It's truly a safe space' Jonny Benjamin MBE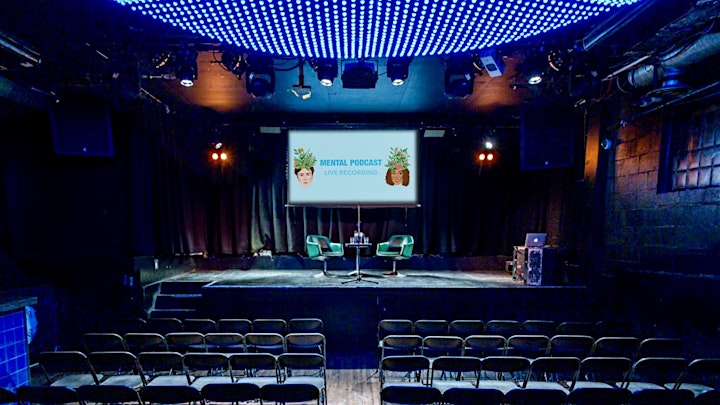 Event Timeline
Doors will open at 1.30pm to allow plenty of time to get a drink and seat of your choice. The show will begin just after 2pm with a brief intro from Bobby followed by the live podcast recording. There will then be a short interval when you can anonymously write down any questions you have to be answered in the second half. Then the show will close with a live music performance from one of our guests.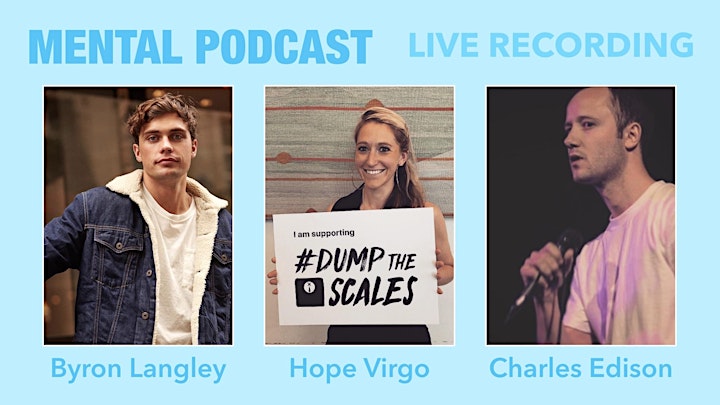 Guest Bio's
Byron Langley
Since starting his YouTube channel, Byron has accumulated a huge online following of over 400,000 followers and has been opening up more about his mental health with debut EP 'Light On'. This music uncovers his darkest times, from suffering with substance addiction and depression. Telling the story of his life, Byron shares with his listeners that even during the climb of his career on YouTube and appearing in popular movies such as Netflix's 'The Kissing Booth', he was disconnected with reality.
Hope Virgo
Hope is a mental health campaigner and author of 'Stand Tall Little Girl'. An autobiography where Hope shares how she suffered with anorexia for over 4 years, before being admitted to a Mental Health Hospital in 2007. She then lived in the hospital for a year, fighting one of the hardest battles of her life. Since being discharged, she has fought to stay well whilst campaigning to improve the support others receive.
Charles Edison
Charles is a producer & rapper from South London. His work pairs intricately layered, immersive beats with a raw & honest vocal style that has drawn comparisons with other British Urban music acts such as Beardyman, Akala, Mike Skinner, and Loyle Carner. Charles continues to be open about his experience of addiction including through his music. As one of the first ever guests on Mental Podcast we are delighted to be welcoming him back for our first live show where he will also close out the show with a musical performance.