Description
Curious how VR can improve mental health? Interested in learning how to build your own mental health VR application?
Join us for a 3 day workshop, where we learn how to build our own VR meditation app from scratch. Every day we hear about VR improving and curing depression and PTSD, and reducing stress across the board. Now you have the opportunity to build your own stress-reducing meditation app.
You will get to work directly with instructors, hear from industry expert Lisa Padilla (NewPathVR) about the current uses of VR for mental health improvement, and meet the local community. Whether you're exploring a career in VR, want to prototype an idea or just want to learn something new, this workshop will equip you with the key skills to start creating.
WHAT'S INCLUDED:
• 2 Days of intensive skills training & networking dinner
• Oculus rifts for project testing
• Access to work with Instructors one-on-one
• One week pass to Upload SF or Upload LA

VR WEEKEND SCHEDULE
Friday, November 17th (6:30pm-9:00pm)
6:30pm: Dinner, drinks and play VR games in our Holodeck Rooms

7:00pm: VR Weekend Talk

7:20pm: Icebreaker

7:30pm: Intro to the VR Industry: history, design contraints, how VR works

8:00pm: Intro to Unity | Building your first VR Experience & Selecting your project

9:00pm: Light drinks and hanging out. We're done for the night! Get some rest for a big day tomorrow!
Saturday, November 18th (10:00am-6:00pm)

10:00am: Meet and greet and play VR games in our Holodeck rooms

10:30am-12:30pm: Learn to make your first VR game: Shooters Game, Debugging Methods

12:30pm: VR Weekend Talk

1:00pm: Lunch

2:00pm-3:00pm: Guest presentation from Lisa Padilla, NewPathVR

3:00pm-6:00pm: Finish making your Shooters Game, Paper Prototyping, Create Challenges
Sunday, November 19th (10:00am-6:00pm)
10:00am: Doors open, Learning How to Learn on your own in Future

11:00am: Continue building Shooters Game and add on Individual Challenges, Showcase Work

1:00pm: Lunch

2:00 - 4:30pm: Game Development Process, VR Design Principles Analysis, How to Get Started on Your Own

4:30pm - 6:00pm : Continue building challenges, Share your work, Game testing and playing in VR
MEET THE INSTRUCTORS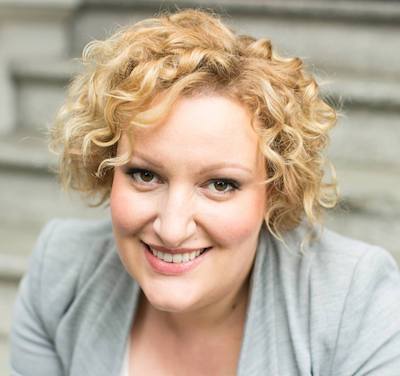 Janet Brown, Co-Founder, Atakote Studios
Janet is a developer and co-founder at Atakote Studios, an independent studio making unique VR and AR experiences in the heart of San Francisco. She is passionate about bringing experiences to VR that appeal to new and both gaming and non-gaming audiences. She also works with companies to build their innovation pipelines and bring compelling products to market, and has done so across Europe, Asia & the USA at McKinsey & Company, as well as key roles at consumer giants like Diageo and Mondalez. She holds an MBA from Harvard Business School.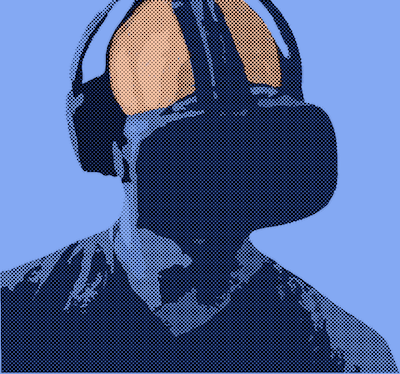 Ram Ramakrishnan, Head Janitor at Atakote Studios
Ram is a developer and fix-it guy at Atakote Studios, creators of such VR titles as 'Live in Color', currently available on Steam. He loves working with emerging technologies and bringing content to life, and has done so previously at BT, Intel, IBM, Spotify, and various startups. He holds a computer science degree from a school who shares its mascot with the GO programming language, and an MBA from Kellogg but does not eat Special K. He's also actively working on how to make himself irrelevant with AI (rather than just irreverent).
---
About NewPathVR
NewPath VR creates research-driven virtual reality experiences for personal development and emotional wellbeing. The company creates experiences using its proprietary Active Psychology™ platform which is based on extensive psychological research with the goal of evoking positive change through transformative technology. We also power the world's first VR wellness portal — RE:NEW (RenewVR.com).


---
PREREQUISITES:
A computer with Unity installed. Can be any laptop, does not need to be VR-ready. Unity is a free download.

If you've never programmed before, you should spend a few hours reviewing C# and programming fundamentals at Microsoft Virtual Academy or LearnC# - Either one will prepare you enough for this workshop.
---
About Upload
Upload is the leading news, coworking, events and education provider in the VR industry. For more info check out https://upload.io/.
Questions?
Please contact admissions@upload.io
Keywords:
virtual reality, unity, unreal, workshop, VR, augmented reality, mixed reality, VR workshop, Unity VR workshop, Unity VR, HTC Vive, Vive, Oculus, Oculus VR, HTC, Playstation, VR Experience, virtual reality workshop, unity workshop, hololens, Upload, UploadVR, Upload SF, Upload Collective, VR Training, Unity Training, Coding, Programming, Unity Development, Unity Development Workshop, OculusVR