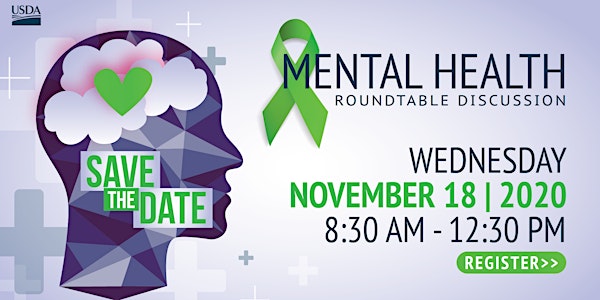 Mental Health Roundtable Discussion
Come join USDA in a conversation with subject matter experts, practitioners, and community leaders on the importance of mental health.
About this event
Participants will be able to hear from an array of leaders, participate in an engaging conversation, and connect with resources from across the State.
For more information, please email Ruby.Delagarza@usda.gov or Horace.Hodge@usda.gov.