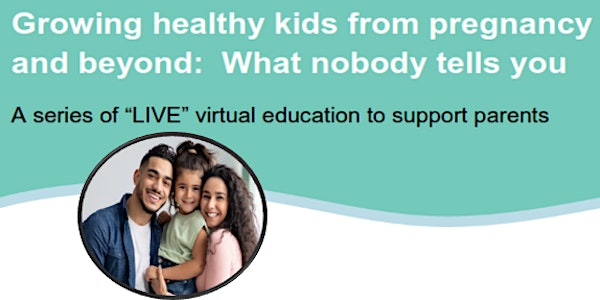 Mental Health Matters for Everyone
A unique opportunity to build parenting skills and see how oral health, overall health and well-being are linked for growing healthy kids.
About this event
As you prepare for back to school, have you checked to see how you and your kids are doing emotionally? A few concerns parents and kids may have are Covid-19, school violence and safety, bullying, making new friends and racial injustice. Any of these can have an impact on a child's mental and overall health. Making sure kids have the coping skills they need starts with parents taking care of themselves. We can help!
Be a Part of the Conversation
Join the conversation as our panel of experts share how parents can support their children by learning:
It's okay to not be okay
Signs/symptoms to look for, when to get help
Maternal depression
Coping skills for self and family
Community resources
Moderator: Kim Cox, LCSW-S, Manager, Oral Health, Center for Children's Health
Panelists:
Stephanie Golden, LPC, Behavioral Health, Cook Children's
Helen Thomas, LCSW, PMH-C, Clinical Therapist, Cook Children's
Questions? Email oralhealth@cookchildrens.org.