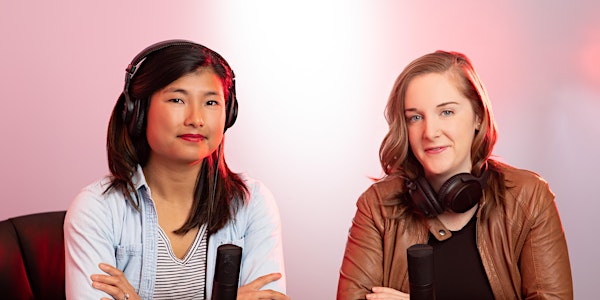 Mental Health Management for Freelancers
Manage your mental health as a freelance business owner.
Refund Policy
Contact the organizer to request a refund.
Eventbrite's fee is nonrefundable.
About this event
Burnout. Anxiety. Depression.
It's completely normal to experience these emotions. For freelancers, though, living under emotionally complicated conditions can do a number on our business success. If our mental health isn't in an ideal place for us to work, we can't get paid, which might only exacerbate the cycles that we're stuck in.
So here's the big question: how can freelancers take care of their mental health on a daily and long-term basis?
Join Wudan and Jenni for a frank discussion of how to manage your well-being to sustain your freelance business over the long haul. Guests include:
Fritz Galette is a New York State licensed psychologist based in NYC. He has a PhD in clinical psychology, and has taught all over New York City. He describes his style as "unique, deceptively laid-back yet aggressive," and works with his clients on anxiety, depression, stress management, work-life integration, strategic career planning, and more.
Ruksana Hussain is an award-winning journalist, editor and writer working with print and online media. As a generalist, she covers a variety of topics including lifestyle, travel and dining, diversity and inclusion, construction, and more. She also publishes Traveler and Tourist – a digital monthly magazine. Ruksana provides coaching and consulting to fellow writers and believes the mental strain of a freelance career is rarely talked about as many freelancers are focused on craft and business. In her business, she considers how each opportunity impacts the quality of your life experiences, and the work-life arrangement you want for yourself.