About this Event
Description
With continued efforts to integrate mental health into typical medical care, there is a need to better prepare and to support medical interpreters, and to ensure that patients and their families receive the highest standard of interpreting that facilitates their mental health treatment and care. This course will be an engaging and interactive journey through the myriad settings where mental health settings may be embedded into standard medical interpreting. Mental Health Interpreting - Session I along with all other three sessions present a natural flow through general to specific view of mental healthcare, but participants can attend any one or all sessions with no prior requirements to attend any session.
Course Objectives
- Identify three commonly used psychotropic medications
- Describe two mental health players
- Describe two mental health settings
Date, Time, and Location
Saturday, Apr 11 2020 8am – 4pm
Location: 2025 Traverwood Dr. STE A4 Ann Arbor, MI 48105
Room 1213
Course Tuition
The cost of this course is $75.00 (US). Course materials ,* light breakfast and afternoon refreshments are included. Lunch is on your own (there are many restaurants nearby).
* Please indicate on registration form if you have special dietary needs.
CEU Information - 7 hours
This workshop is intended for spoken and signed language interpreters, both students and professionals will count as:
CCHI - 7 hours (pending)
RID - .7 (pending)
MI BEI units - **( pending)
IMIA/NBCMI - (pending)
Michigan Medicine Interpreters Services is an Approved RID CMP Sponsor for continuing education activities.This PS program is offered for .7 CEUs at the Some Content Knowledge Level.
Accommodations
This training complies with the University of Michigan's Nondiscrimination Policy. Please refer here for any policy questions: https://hr.umich.edu/working-u-m/workplace-improvement/office-institutional-equity/nondiscrimination-policy-notice.
To request reasonable accommodations, please contact Vivian Yu at least two weeks in advance at MITrainingAcademy@med.umich.edu.
Hotel Accommodations
We want to make it as convenient as possible for students who need lodging in the Ann Arbor area while taking our classes.
Call 800-544-8684 or 734-936-0135 for the UMHS Patient and Visitor Hotel Accommodations.
Cancellation Policy
Cancellations will be permitted four or more weeks prior to the start of a training course without incurring a fee. Due to the cost of establishing, holding, and refilling participant slots, along with the associated costs of language assessments and course materials, the following cancellation fee schedule applies:
• For 2 to 4 weeks prior to the start of a training course, a cancellation fee of 25% of the training course price will be assessed.
• Between 8-13 days prior to the start of a training course, a cancellation fee of 50% of the training course price will be assessed.
• Within 7 days of the start of a training course, a cancellation fee of 75% of the training course price will be assessed.
• No show on the first day of the training course will incur a cancellation fee of 100% of training course price.
Questions
Questions about UMHS Interpreter Services Mental Health Interpreting - Session I? Contact course instructor Leslie Pertz (please put the course title in the subject line) at mitrainingacademy@med.umich.edu or call the Medical Interpreter Training Academy at 734-998-2183.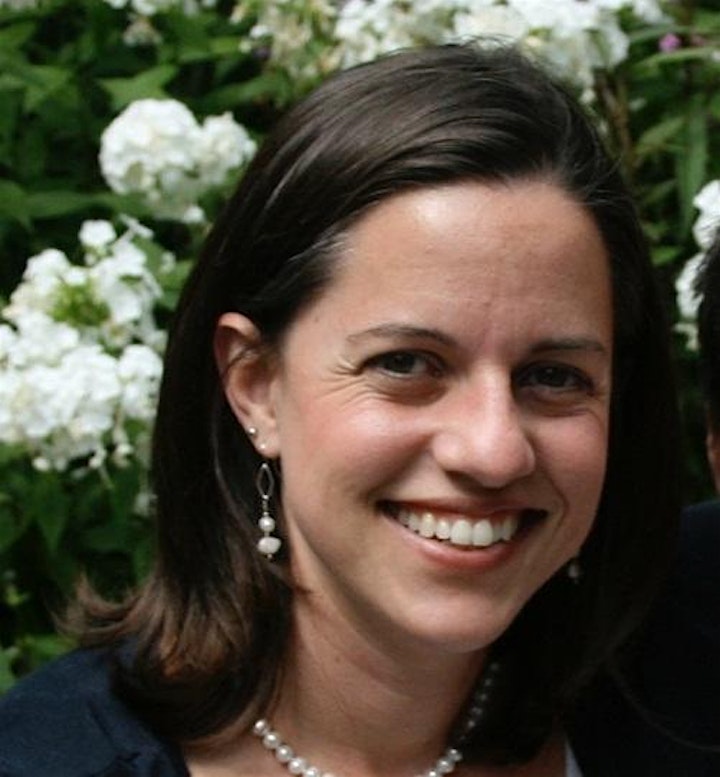 Leslie Pertz, LMSW, NIC is a clinical social worker with many years of experience working with the Deaf, DeafBlind, and Hard of Hearing communities. She has a B.A. in psychology from Central Michigan University and later complete her M.S.W from Michigan State University. She has been a contract interpreter with Michigan Medicine since 2003, after completing her interpreter training at Lansing Community College. For the past several years she has been staff with the Department of Social Work, with various roles in outpatient clinics, serving patients of all ages, including providing psychotherapy and support groups, case management, teaching, presenting, and research. Leslie's clinical and research interests include a focus on hearing loss and how that relates to mental health and barriers to care for behavioral healthcare.