Mental Health First Aid Training

Thursday, September 5, 2019 from 9:00 AM to 4:00 PM (CDT)
Event Details
NASW-Alabama Chapter is pleased to collaborate with the Alabama Department of Mental Health in offering this extremely important course in our Eastern Region catch area for Social Workers and other MH professionals who are in need of training.  The course offers 6.5 Continuing Education Units (CEUs).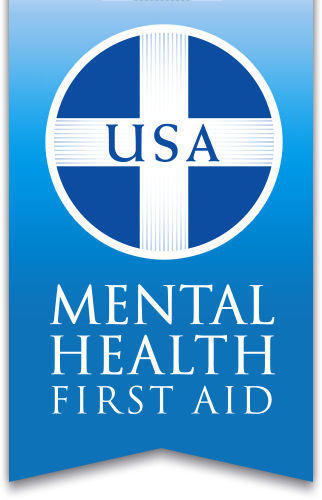 Mental Health First Aid is an 8-hour course that gives people the skills to help someone who is developing a mental health problem or experiencing a mental health crisis. Alabama has over 90 certified instructors offering classes near you!
Mental Health First Aid is intended for all people and organizations that make up the fabric of a community. The course is an essential need and a benefit to:
Staff at doctor or dental offices, hospitals, and nursing homes
Professionals who regularly interact with citizens (such as police officers, human resource directors, and primary care workers)
School and College faculty and staff
Houses of faith and their communities
Friends and family of individuals with mental illness
Trainees are taught how to apply the evidence-based five step action plan in a variety of situations such as helping someone through a panic attack, engaging with someone who may be suicidal, or assisting an individual who has overdosed.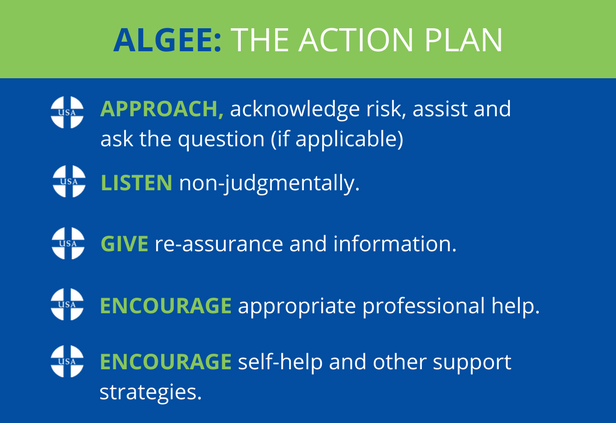 ABOUT REFUNDS
 NOTE: NASW-Alabama maintains SOLE and FULL discretion for the determination of eligibilility of ALL Refunds to be processed through Eventbrite for sponsored events of this Chapter. Consideration for said refunds are based upon the type of event and the cost of administration incurred as the event Organizer. NO contracted provider's refund policy shall supersede the authority and discretion of NASW-Alabama to make the final determination of eligibility AND amounts of refunds to be issued.
(a) Refund information is posted to this event page for the registrant's convenience;
(b) If this event is cancelled and NO alternative scheduled date is substituted, NASW-Alabama will grant a FULL refund of registration fees;
(c) If this event is cancelled and an alternative scheduled date IS provided but the registrant opts not to attend that designated date as rescheduled by NASW-Alabama, a refund of 50% of the registration fee will be issued;
(d) NASW-Alabama does reserve the right to give consideration to "special circumstances" when validated during the processing a refund requests. This is a courtesy effort to be otherwise fair and reasonable to registrants, but in no way guarantees the outcome of the request.
(e) There will be NO Refund of registration fees for requests received by NASW - Alabama within seven (7) days of any event;
(f) HOW TO REQUEST COONSIDERATION FOR A REFUND:
Registrants should contact the organizer of this event (NASW-Alabama) through the Eventbrite Contact Link, 

Detail the reason for the request and submit the request to the Organizer

If a refund is authorized by the organizer (NASW-Alabama), a credit for the amount designated will be made directly to the card utilized as a method of payment.

An email confirmation will be routed to the email address provided during registration with details of the refund.
(g) Upon receipt, refund requests will be responded to by NASW-Alabama within three (3) to five (5) business days.
ABOUT ACCOMODATIONS
If you require accommodations to permit your attendance or participation, please provide a written request along with your completed proof of registration payment at least 30 days prior to the scheduled date of this event.  Requests received after this aforementioned deadline may not be able to be processed or fulfilled in time for the event.
Save This Event
When & Where

AIDT
1 Technology Court
Montgomery, AL 36116


Thursday, September 5, 2019 from 9:00 AM to 4:00 PM (CDT)
Add to my calendar
Organizer
The Alabama Chapter is constituted to advance the purposes of the National Association of Social Workers in Alabama and to encourage and facilitate participation by all members.  It is a basic administrative unit of the National Association of Social Workers, Inc.  NASW works to enhance the professional growth and development of its members, to create and maintain professional standards, and to advance sound social policies.
The program of the Alabama Chapter shall be related to the basic goals of the National Association of Social Workers, Inc., taking into consideration the special needs and interests of the members within the Alabama Chapter.