Description
Queens Sickle Cell Advocacy Network Inc. (QSCAN) - New York Chapter of the National Sickle Cell Disease of America, in partnership with the NYC Depeartment of Health, is offering FREE training in Mental Health First Aid. Undergoing this course will teach you how to: identity signs of mental illness, respond to those afflicted, get them the help they deserve, and much more. All participates will receive a Mental Health First Aid certificate that is VALID FOR 3 YEARS.
Refreshments will be served. The FIRST 10 people to register will receive a free gift.
Location: 207-08 Hollis Ave, Queens Village 11429
Time: Saturday, August 19th, 2017, 9:00 A.M. to 5:00 P.M.
Mental health is a serious issue that often times doesn't get the awareness it deserves. Throughout all of history those suffering from mental illness were mistreated and dismissed. Unfortunately, this is still very much a prevalent issue in modern culture. Even now, there remains a stigma and lack of understanding on the subject.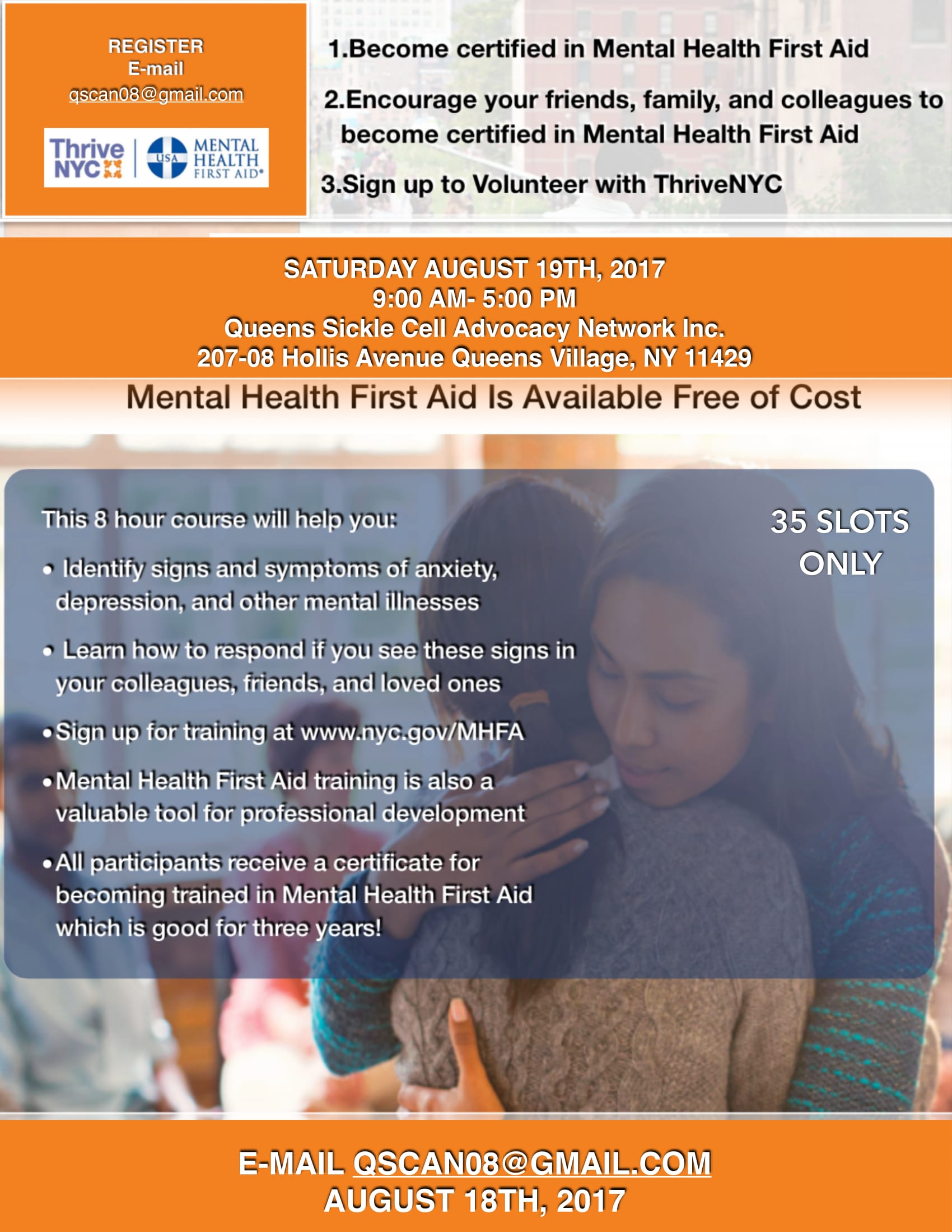 Date and Time
Location
Queens Sickle Cell Advocacy Center Inc.
207-08 Hollis Avenue
Queens Village, New York 11429