Description
On average, there are 123 SUICIDES A DAY.
According to the American Foundation for Suicide Prevention:
From 1999 to 2016, 630,000 people died from DRUG OVERDOSE.
From the Centers for Disease Control and Prevention:
Nearly 1 in 5 U.S. adults lives with a MENTAL ILLNESS.
Why Mental Health First Aid?
Mental Health First Aid teaches you how to identify, understand and respond to signs of mental illnesses and substance use disorders. This 8-hour training gives you the skills you need to reach out and provide initial support to someone who may be developing a mental health or substance use problem and help connect them to appropriate care.
What It Covers
Common signs and symptoms of mental illness
Common signs and symptoms of substance use
How to interact with a person in crisis
How to connect the person with help
NEW: How to administer naloxone in the event of an opioid overdose
Price: $65 (includes textbook & certification) No Lunch Provided
For information about becoming a sponsor for this event:
Please Contact Mary Kate Kohl at mkkohl@mhadallas.org
If these training dates don't work for you or your organization, but you are still interested and aware of 8-12 other people interested in taking the course, we can set-up a training for your agency/ organization or would like to purchase multiple tickets for employees in bulk for this event. For more information, please contact Nikita Ahmed at nahmed@mhadallas.org
Additional payment options are available such as payment by cheque. For more details and other possible payment types, Please contact Donna Ebow debow@mhadallas.org or 214-871-2420 ext 104
FAQs
Are student or consumer discounts available?
No, unfortunately at this time, discount rates are unavailable.
Is lunch provided with the registration fee?
No, registration fee only covers the training, book, and 3-year MHFA certification.
However, you are encouraged to bring your lunch, store it in our refrigerators, and use our microwaves to eat here or collect food at various nearby restaurants and sit here at MHA to eat or at the restaurant.
What are my transportation/parking options for getting to and from the event?
-Free Parking Available on-site (However due to the recent crane accident tragedy, some streets could be blocked, so please account for drive-time)
-Dart Green Line drops off in front of our building: Deep Ellum Station
What should I bring to into the event?
-Notebook & Pen
-Water bottle
-Sweater
-Any small items that calm personal mental health issues, as some topics and discussion can't be triggering
How can I contact the organizer or instructor with any questions?
Organizer Nikita Ahmed- nahmed@mhadallas.org
Instructor- Brian Lane- brian@recoveryspectrum.com or (214) 930-7003
Do I have to bring my printed ticket to the event?
You may or your online email confirmation page will suffice
Is it ok if the name on my ticket or registration doesn't match the person who attends?
The person registered must be the same name as the person on the ticket.
*Donations help reduce the cost for classes, books & materials, or can be used towards a scholarship for others who aren't able to afford the course! *
CLASSES ARE SUBJECT TO BEING CANCELLED ONE WEEK BEFORE CLASS DATE IF LESS THAN 5 PARTICIPANTS SIGN-UP DUE TO MENTAL HEALTH FIRST AID INSTRUCTION POLICY.
-If you've signed up and the class gets canceled, you have 2 options:
1. Registration be transferred to another class date at no charge
2. Full Refund available through Eventbrite within 1 week of class date or through mailed/pick-up check from our MHA of Greater Dallas location
Course Led By:
Brian Lane, PRS & Managing Partner of Recovery Spectrum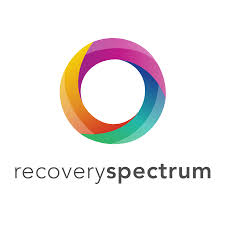 http://recoveryspectrum.com/
Hosted By:

624 N Good Latimer Dallas, TX 75204 Office: 214-871-2420