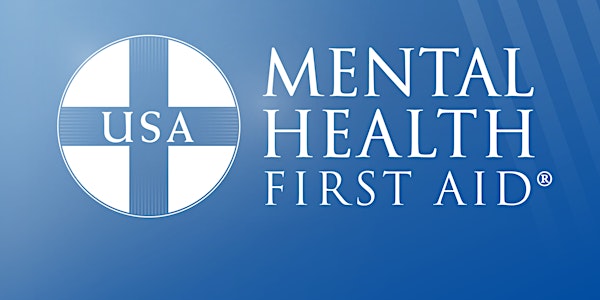 Mental Health First Aid - January 18, 2023
Join us online on January 18, 2023 from 9:30am-4pm to learn evidence-based tools to help provide mental health first aid with adults.
Date and time
Wednesday, January 18 · 9:30am - 4pm PST
About this event
This online training is designed for those who want a basic understanding of the unique risk factors and warning signs of mental health in adults, how to provide initial support and resources to those in need, the importance of early intervention and how to help an adult who is in crisis or experiencing a mental health challenge.
This virtual training involves a 2 hour at-home study portion to be completed prior to a 6 hour live Zoom training. Pre-training study must be completed to attend this virtual portion of the training.
Once registered, you will be emailed links to access the 2 hour home training course and how to join us online on the day of the training.
MHFA certification lasts 3 years. Training manual provided at no cost. For certification you must attend the full 6 hours. CEUs not available. Trainers are What's Up Wellness Director Shellee Sepko, LMFT & Assistant Director Jen Rhi Winders, MSW
Please contact us at 530-268-5854 or wellnesscheckups@gmail.com for any questions!