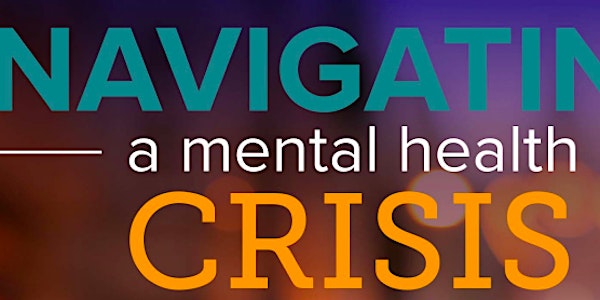 Mental Health Emergency Action Plan (MHEAP) Development Webinar I
This two-part webinar will explore the components of professional football Mental Health Emergency Action Plans (MHEAP) and their essential
Refund Policy
Contact the organizer to request a refund.
Eventbrite's fee is nonrefundable.
About this event
This webinar, the second of two parts, will explore the components of professional football Mental Health Emergency Action Plans (MHEAP) and their essential elements. The overarching approach of the webinar will be a multi-disciplinary perspective to MHEAP development including social work, clinical, counseling, sports psychology, and sports medicine. Further, the webinar will consider the varying roles of crisis management team members as they focus on the behavioral health needs of professional football athletes and staff. The webinar will emphasize mental and behavioral health concerns and disorders as well as wellness. Participants will be provided with an opportunity to develop a portion of an MHEAP to be shared with the instructor and other participants (second session). The content is also applicable to National Basketball Association (NBA) mental health emergency planning.
---
Dr. Emmett L. Gill, PhD, MSW, LMSW
Dr. Gill created the National Football League (NFL) MHEAP scoring rubric, reviewed and scored 99 percent of the NFL MHEAP plans (and revisions), tracked all team MHEAP submissions, tracked the demography of the MHEAP teams, produced the final report on NFL MHEAP best practices, and drafted table tops drills for NFL MHEAP teams while being employed, as a Professional Sports Crisis and Wellness Program Manager, by the organization tasked with the independent review of NFL MHEAP's.
Dr. Gill has served as a clinical sport social worker at the University of Texas as Austin where he was the Director of Student-Athlete Wellness and Personal Development and created programming for injured athletes and substance use. Currently, Emmett is a professional sports crisis and wellness program manager where he works on mental health initiatives for two major US sports leagues. Dr.Gill is the past president, and the current Executive Director, of the Alliance of Social Workers in Sports, which promotes the social work profession in athletics. Emmett is also the Chief Visionary Officer of Athletes and Advocates for Social Justice in Sports. Emmett's scholarship focuses on the intersection between social work, sports and mental health.