Description
"The number of mental health apps available to Internet users has exploded [to over 10,000] in recent years, with hundreds of downloadable programs pitched at those struggling with depression and anxiety, isolation and addiction. There are apps today to track our moods and our heart rate. Apps to monitor alcohol intake and promote well-being. And apps that purport to diagnose reliably while helping to relieve symptoms. Many of them are very popular—but are their recommendations sound?" - Psychology Today
Come participate in a lively panel discussion with practitioners and technologists about the past and future of technology in the mental health space. We'll be diving head first into what John Torous, chair of the American Psychiatric Association's Smartphone App Evaluation Task Force, has called "the Wild West of health care." Bring your enthusiasm and your skepticism -- our panelists will, too!
Speakers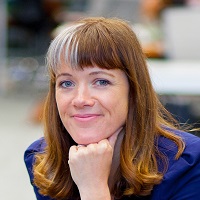 Dr. Alison Darcy is a clinical research psychologist and the CEO and founder of Woebot Labs, Inc., a company that aims to make the best psychological tools radically accessible for everyone. She created Woebot, a friendly AI-powered chatbot that delivers cognitive behavior therapy at scale. A clinical research psychologist, Alison was Faculty in Psychiatry and Behavioral Sciences at the Stanford School of Medicine for a decade where she developed digital health interventions for young people. With both a technical and scientific background, Alison works at the intersection of mental health and technology.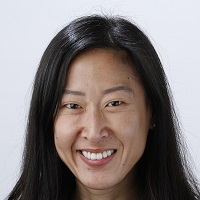 Dr. Jessica Yu is a licensed clinical psychologist who aims to make evidence-based behavioral and mental health care accessible to all. She holds expertise in the evidence-based assessment and treatment of anxiety, depression, eating disorders, trauma, and behavioral health conditions such as obesity and sleep difficulties. She currently serves as Clinical Program Manager at Mindstrong, Inc., a digital health company based in Palo Alto, California, where she oversees Mindstrong's clinical research partnerships. Dr. Yu received her Ph.D. in Clinical Psychology from Rutgers, The State University of New Jersey, where she trained under the mentorship of Dr. G. Terence Wilson, a leader in the field of CBT and eating disorders, and Dr. Howard Leventhal, a renown figure in health psychology.
Julia Hu founded Lark to make healthcare more personal and compassionate through A.I. Lark's A.I. chronic disease platform helps payers offer unlimited, one-on-one chronic disease prevention and management to all patients. Lark's A.I. is fully medically reimbursed. A serial entrepreneur, Julia was named "Top 10 Women in Tech to Watch", "30 Under 30" by Inc. Magazine, and "17 Female Healthcare CEOs to Know", Becker's Hospital Review. Prior to Lark, Julia founded two cleantech companies and was an EIR at Stanford's StartX Incubator. Julia has advised President Obama on innovation, is a faculty at Singularity University, on the board of the Council of Diabetes Prevention.