Event Information
Location
Adobe Connect
https://brandman.adobeconnect.com/tkolpin/
Or call in:
1-866-526-3019;7509904720
Description
Real world, workplace mental health scenarios and solutions, followed by Q & A.
Employees are afraid to discuss their mental health issues with their co-workers and their bosses for fear of being judged, ruining relationships, and losing their jobs. Approximately 85% of employees with mental health conditions are undiagnosed or untreated. Further, mental health conditions cost employers more than $100 billion and 217 million lost work days each year. By discussing mental health issues in the workplace and investing in mental health care for workers, employers can increase productivity and employee retention, and create a culture of caring.
If you are interested in learning more about Brandman University's degree programs, professional development and custom solutions, and partner scholarships, please contact Diana Cabori directly at dcabori@brandman.edu or visit Brandman.edu
Live webinar open to the public
1 HRCI credit
Dr. Thierry Kolpin and Dr. Loren O'Connor will present the webinar, followed by a brief Q & A. Reserve your space, today!
---
Dr. Thierry Kolpin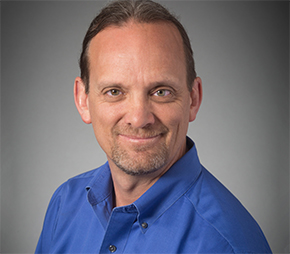 Thierry Kolpin is an Associate Professor of Education in Brandman University's School of Education and is one of the leaders in the PPS School Counseling program. He received his doctorate from Stanford University, with an emphasis in school and community-based counseling psychology. He has taught at several institutions of higher education in areas of education, psychology, and counseling. He is a CA Licensed Psychologist and serves patients in the greater Long Beach area. Dr. Kolpin is currently involved with research on school counseling perceptions, counseling effectiveness in schools, mindfulness in counseling, and professional development schools. He is a founding partner for the Wise Education Consultants and a principal author of the Professional Development School Exploration and Assessment (PDSEA) protocol that schools and universities use to determine their readiness to engage in school-university partnerships. Dr. Kolpin was awarded and inducted into the H.B. McDaniel Counselor Hall of Fame in Spring 2015.
---
Dr. Loren O'Connor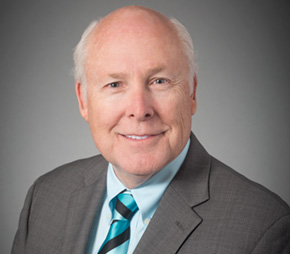 Dr. Loren O'Connor is a demonstrated leader in the application of cost-effective strategies to eliminate educational barriers and encourage self-advocacy, responsibility, and independence for all people with disabilities.and an Assistant Vice Chancellor overseeing the Office of Accessible Education and Counseling Services at Brandman University, which is part of the Chapman University System. He received his doctorate in psychology from Alliant International University and he is a Fulbright scholar in India. He created, developed, and implemented the Office in order to serve 26 campuses in California and Washington along with a significant, growing online student community. O'Connor also serves as a liaison, consultant,and facilitator between students, faculty, employees, human resources, student affairs, academic affairs, and senior management. He is a lead member of the Behavioral Intervention Team, Student Conduct Hearing Team, and oversees the university-wide threat assessment and strategic response. Further, he is an Assistant Professor in the School of Education and a consultant for law firms, with an extensive background in Title IX, Section 504 & 508, Office for Civil Rights (OCR) issues, and ADA.

Date and Time
Location
Adobe Connect
https://brandman.adobeconnect.com/tkolpin/
Or call in:
1-866-526-3019;7509904720