Multiple Dates
Men's Sunday - Empowered Living Church at Berewick in Charlotte
Description
VISION: The vision of the Empowered Living Church is to make disciples of Jesus Christ in a fun, contemporary, Spirit-filled environment that emphasizes worship, relevant ministry, spiritual growth, serving others, celebration, and giving in a love-centered community of friends.
MISSION of the EMPOWERED LIVING CHURCH:
~ To empower men to reach our God-given potential in every realm of life through the power and grace of The Lord Jesus Christ.
~ To help us become the husbands, fathers, leaders, citizens and role models God created us to be.
~ To present to our families, communities, nation, and world an image of men as God-fearing, family-oriented, moral, loving, intelligent, responsible and productive.
~ To glorify The Most High God by walking in true Biblical manhood.*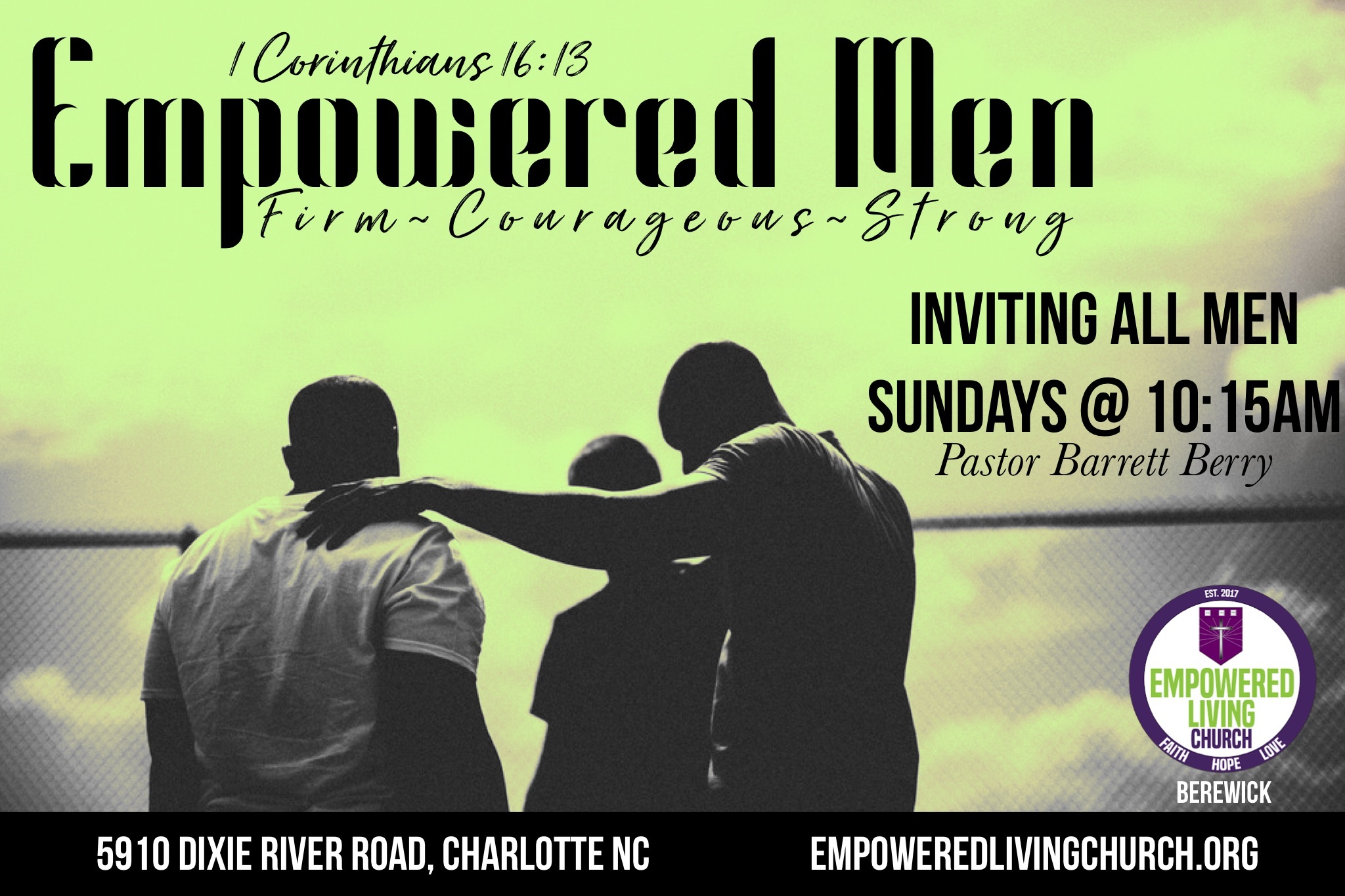 *Credit - King Movement