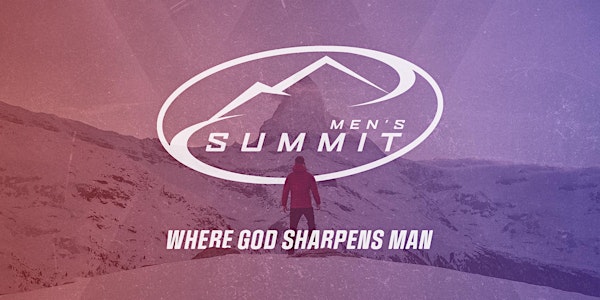 Men's Summit 2023
Men's Summit: Annual 2-day Men's Conference at Urbancrest at Lebanon
When and where
Location
Urbancrest 2634 Drake Road Lebanon, OH 45036
About this event
What is Men's Summit?
In our current culture, manhood is messy. We are constantly bombarded with opinions of how we should act, what we should do, and the role we should take in our homes. Men's Summit is an annual 2-day men's conference designed to challenge us in the area of biblical manhood. Spend time in fellowship and worship with men from all walks of life and learn from dynamic keynote speakers.
2023 Speakers
Ken Bevel: Pastor of Membership and Local Missions at Sherwood Baptist Church; Actor - Fireproof (2008), Courageous (2011).
Joe Veal: Founder & CEO - You Turn Ministries
Kirk Kirkland: Founder & Lead Pastor - Revive City Church, Cincinnati
Worship
During each session, you will be led in worship by our very own Urbancrest Worship ministry! We encourage you to stand, lift up your hands, and sing praises to our Lord because He is worthy of all of it!
Schedule
*Schedule subject to change
Friday, January 27, 2023
Dinner - 5:00 pm
Session 1 - 6:30 pm - Worship
Session 1 - 7:00 pm - Joe Veal
Break - 7:50 am
Session 2 - 8:00 pm - Worship
Session 2 - 8:05 pm - Ken Bevel
Day 1 Concludes - 9:00 pm
Saturday, January 28, 2023
Breakfast - 7:00 am
Session 3 - 8:30 am - Worship
Session 3 - 9:00 am - Kirk Kirkland
Break - 9:50 am
Breakout Sessions - 10:00 am (More info coming soon!)
Session 4 - 11:00 am - Ken Bevel
Session 4 - 11:45 am - Worship & Response
Day 2 Concludes - 12:00 pm
Menu
*Menu subject to change
Friday - Dinner
Protein - Pulled Pork & Chicken
Sides - Green Beans, Cole Slaw, Hush Puppies
Drinks - Sweet/Unsweet Tea, Lemonade, Coffee, Water
Dessert - Banana Pudding
Saturday - Breakfast
Protein - Scrambled Eggs, Bacon
Sides - Biscuits, Gravy
Drinks - Coffee, Orange Juice, Water
Looking for our Simulcast (Online Event)?
In addition to our in-person event, we are also hosting a simulcast! A great option for churches and small groups! Tune in live from wherever you are or watch on-demand up to 30 days after our live event! Click or tap here to purchase your simulcast digital pass!
Refunds & Ticket Transfers
In order to plan and prepare an amazing event for you, tickets are non-refundable. Please make sure at checkout that you have accurately entered the correct number of tickets you need. If you are unable to attend and would like to give your ticket to someone else, feel free to do so. Here's a link to instructions on updating your order information.