Event Information
Location
Selah Among the Hills
25 Assembly Lane
Arcadia, MO 63621
Registration for our fall retreat is NOW CLOSED. Please contact us at 314.628.1463 or cbmcstlevents@cbmc.com for availability. Thank you!
About this event
Selah Among the Hills is nestled in the hills of the Arcadia Valley in southeast Missouri and is a private retreat venue in a wooded setting. Here you'll find peace and inspiration as you walk the paths of this historic Christian assembly ground. Guests will experience the beautifully restored cottages, meeting spaces and southern-inspired meals. Surrounded by tall trees, stone walls and abundant wildlife, Selah is an idyllic haven for the autumn season – a place to pause, for purpose.

This fall retreat is a time for some outdoor enjoyment and a chance to connect with other guys who are growing in their faith. The evening kicks off with dinner at 6 PM, followed by the first session led by our guest speaker. We adjourn by 9 PM and spend the rest of the evening relaxing at the cabins. Saturday begins with a tasty breakfast and then we gather for more sessions with our speaker. Plenty of free time is woven in, and we'll enjoy lunch, with the retreat concluding by 3 PM.
________________________________________________________
Your cost of $150 covers:
• Lodging for Friday night
• Food and beverage
• Group teaching sessions led by our guest speaker
________________________________________________________
Our Special Guest
We welcome Pastor Jim Wood!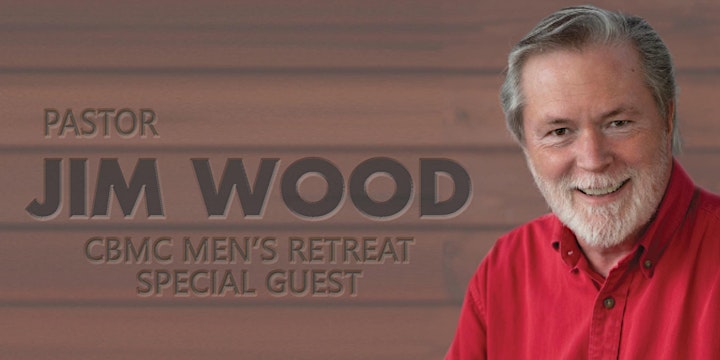 Pastor Jim Wood is passionate about sharing the gospel. He wrote his first sermon at the age of 9, began preaching at 15, and has been preaching and teaching the Bible for over 45 years. Jim is the founder and executive director of Wears Valley Ranch, located in the Great Smoky Mountains in Tennessee. The ranch provides Christian homes, education, and counseling for children from difficult family situations.
Jim hosts a radio program, Abiding in Christ, on SiriusXM Family Talk. He also serves as Senior Pastor of Covenant Community Church of Wears Valley, Tennessee.
He and his wife Susan have been married for over 40 years and have seven children and ten grandchildren.
We welcome Jim and look forward to spending time with him during this weekend retreat.
For more about Pastor Jim, visit pastorwood.org.
Questions about the men's retreat?
Connect with the event organizer: 314.628.1463 or cbmcstlevents@cbmc.com
Explore Selah Among the Hills
View directions
Date and time
Location
Selah Among the Hills
25 Assembly Lane
Arcadia, MO 63621