Men's Personal Grooming Lessons and Men's Business Etiquette Lessons University Etiquette Men's Grooming 512 821-2699 Outclass the Competition

Saturday, December 3, 2016 from 12:00 PM to 2:00 PM (CST)
Event Details
Men's Personal Grooming and
Men's Business Etiquette 
by Harold Almon baesoe.com
Be at Ease School of Etiquette Austin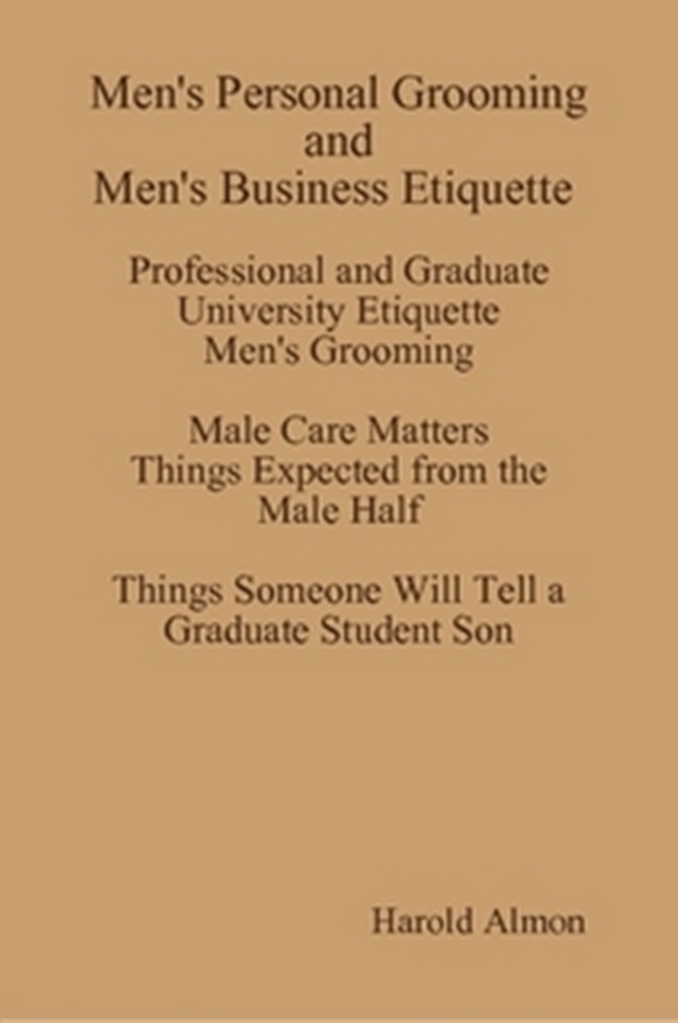 40 Minute Lessons 
Sat 12:00 PM  2:00 PM  or by appointment                  
Men's Personal Grooming  includes information on Changes and Checkups, Bathroom Water Closet (WC) Conduct, Male Grooming Habits, Grooming Hair, Shaving & Saving Face, Male Body Grooming  Techniques, Men's Skin Care, Nail care,  and Male Grooming Supplies & Products.
Discover how to get hair that gets you noticed, how to pass the squint test and make your face not crack, and how to flash: take a fingernail test and pass. 
Men's Business Etiquette  includes information on Fitting In  Work Image and Exposure Relationships,  Cool Rules to Know: traditions  governing  everyday social behavior, consideration, and taste: things of which professionals and graduate students need to be mindful. It includes some supplements: things someone will tell a graduate student son.

"Do not hate the player or the game. Hate (having the talent, and) not knowing the rules." "Manners to Etiquette" – Outclass the Competition
When & Where

Local Stores and Malls near the University of Texas at Austin
Guadalupe St and W 22 St
Austin, TX 512 821-2699


Saturday, December 3, 2016 from 12:00 PM to 2:00 PM (CST)
Add to my calendar
Organizer
Harold Almon Etiquette Coach Director Career Services and Life Skills Trainer Professionals & Graduate Students Be at Ease School of Etiquette Austin Texas Outclass the Competition 512-821-2699
I, Harold Almon, provide  etiquette coaching, graduate business etiquette dinner lessons tonight, graduate dining etiquette lessons, job interview dining etiquette lessons, university dining club, Austin food tours Almon, university etiquette lessons, graduate career services, resume writing services and etiquette lessons, job sales kit preparation, and life skills etiquette guides that let professionals and graduate students link manners to etiquette, enhance performance, gain acceptance with a new perspective, and acquire soft skills keys to advance, be at ease, and outclass the competition.
Austin TX · http://baesoe.com
Men's Personal Grooming Lessons and Men's Business Etiquette Lessons University Etiquette Men's Grooming 512 821-2699 Outclass the Competition