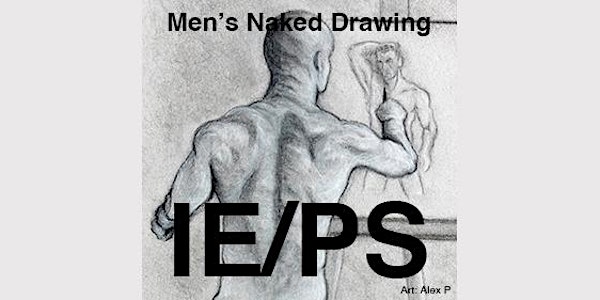 Men's Naked Drawing IE - Palm Springs (in-person) SUN Nov 13, 2-4p PT
Men's Naked Drawing IE - Palm Springs (in-person) SUN Nov 13, 2-4p PT
Refund Policy
Refunds up to 1 day before event
About this event
Get away from your busy life and relax with other friendly, nonjudgmental men. Explore your creativity. Try posing in a safe environment.
Members and Guests, fee is $10. We have a limited number of spaces (6-7).
This session will be hosted in Howard's private home. This is Howard's first time hosting. If it goes well, he may host again. Please treat him and his home with respect. The exact address will be in your Eventbrite confirmation email. Parking is on the street.
The goal is to have an in-person session on the 2nd Sunday of every month from 2-4PM
(Your RSVP on Meetup does NOT get you the address. If your Meetup profile photo does not include your face, please send a face pic to shungaboy at gmail.)
If you are NOT a Member of our Meetup group, please join here first. https://www.meetup.com/Mens-Naked-Drawing-Inland-Empire/
IMPORTANT NOTE FOR IPHONE USERS: Eventbrite has disabled in-app purchases from iPhones. You can still get to the ticket page on your iPhone on your Safari browser. Android users are not affected by this change.
Eventbrite/PayPal help: https://www.mendrawingmen.com/faq-tech-support
This session has no paid models, no Zoom, or photography of people. There will be a sign up sheet to volunteer to pose for the group. Posing is totally optional. Posing is liberating and empowering. You must be fully UNclothed the entire session.
PLEASE BRING:
Please bring your own drawing materials.
Please bring a TOWEL to sit on.
Feel free to bring beverages or snacks to share (optional).
OTHER THINGS:
No shoes in the house, no smoking.
No pictures of anybody without permission.
We would love to photograph your drawings for our blog. This is optional.
VACCINATION + BOOSTER REQUIRED: you must have completed your BOOSTER dose of the Covid vaccine before the session. You MUST bring proof. No admission if you show up without proof. MASKS are optional, but we urge even vaccinated/boosted members to wear masks indoors.
MONKEYPOX: if you have a rash, fever, or are not feeling well, please do not attend. Get vaccinated!
----------------------------------------------------------------------------
OUR CORE PRINCIPLES:
BODY ACCEPTANCE is a core principle. Negative comments about a person's body or parts of their body are never allowed.
CONSENT IS MANDATORY. This is not a joke. Before touching another person with any part of your body, you must always get permission. Don't rub your erection on someone else. Don't grope another guy's dick even if it is erect. Don't grab someone's ass. If it's someone you don't know, don't touch him.
Artistic and sexy poses are encouraged at all MNDG sessions. We're all about nonjudgmental friendly camaraderie. All MNDG sessions welcome respectful men of all ages (18+ to 80+), ethnicities, sexual orientations and body types.
----------------------------------------------------------------------------
DOORS OPEN 15 MINUTES BEFORE start time.
IF IT'S YOUR FIRST TIME, try to arrive on time so we can get to know you!
Late arrivals okay, leaving early okay.
There are a couple short breaks during the session.
Questions?
shungaboy@mendrawingmen.com (please include your name in your email)
IG: @mendrawingmen
Follow us on Eventbrite to get notified first: