Description
Take time out for reflection and join us for "Beer, Brats and Belief"!
The Triad Men's Regnum Christi Team invites you for an evening to reflect on the things that matter, including the Holy Sacrifice of the Mass. The evening will also include a talk given by a visiting Legionary of Christ priest, and complimentary dinner and drinks. Please register ahead for this event.
The evening will begin with 6 pm Mass in the Chapel. Dinner and talk will be held in the Parish Life Center Lounge.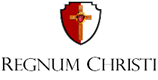 Questions? Contact John Endredy at (336) 202-9635 or jendredy@gmail.com