Description
Join us on St. Patrick's Day with Fr. Daniel McCaffrey as we reflect on:
"The Role of Man in the Modern World"

Our Lady of Grace, Parish Life Center - Bryan Hall
6 PM - Social Hour
7 PM - Featured Speaker
Social to include beer, wings and other appetizers.
There is no cost for this event but please register. Contact John Endredy at jendredy@gmail.com with questions.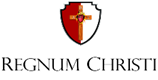 Sponsored by Regnum Christi Triad Men's Team
www.rcgreatercharlotte.org