About this Event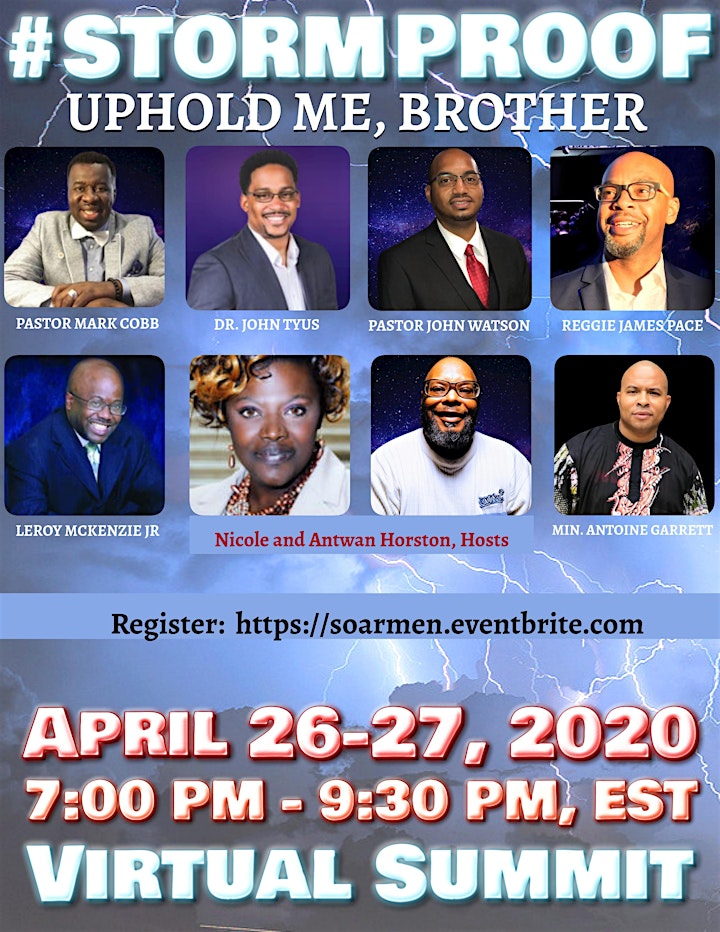 This FREE virtual summit is for MEN ONLY. We are here to help you get over what ails you as you SOAR. Now is the time to make sure you have the support and resources you need so that you are present and showing up in your life. As you navigate life during this time of crisis, we are extending our hand to you. We understand it can be overwhelming taking care of your family, and we want to provide Help, give you Hope as you Heal areas in your life.
We understand it can be overwhelming taking care of your family, and we want to provide Help, give you Hope as you Heal areas in your life.
Industry leaders, coaches, and experts will share their stories, strategies, and appropriate resources to help you transform your mindset, inspire you, and leave lasting effects that you will have for a lifetime. The secret is not to give up, but to keep going and growing!
You do not want to miss the opportunity to tap into the minds of men who have overcome life's challenges and want to help you do it as well!
Schedule of Events begins on Sunday, April 26, and ends on Monday, April 27. Prepare yourself to become #STORMPROOF as we kick-off a 2-evening event designed especially for men.
On Sunday, April 26, at 7:00 PM, Pastor Mark Cobb, Mansfield, OH, will set the tone for the event as he speaks to our theme, how to storm-proof our lives in a candid interview with moderator Simeon Frazier. Listen in as Pastor Cobb shares why he resonates most with imperfect people who have a desire to perfect their lives, daily.
Minister Antoine Garrett of Baltimore MD will continue to guide the event as he prepares us for take-off in his presentation with the same name, Prepare4TakeOff. Garrett will show you how to overcome beliefs and behaviors that are blocking your life.
Ted Talk expert, Kenston Henderson, Columbus, OH, will show you how to Parent Like A Boss with his frequently-requested hands-on training. Often as men, we need the support of another man to assist us through the perils of parenting when it comes to being accountable for what we teach our kids.
Pastor Todd Watson of Columbus, OH, will close out the evening on a high-note with Brother, Your Potential is Unlimited. Watson will uplift and encourage you as you climb life's ladder using the tools you already possess. Allow him to tap into your resilience as he prepares you for what lies ahead.
And there's more on Monday!
Monday, April 27, begins at 7:00 PM, with Dr. John Tyus of Columbus, OH, with mindset training, Men Perfecting M.E.N (Mind Elevation Nourishment). Dr. Tyus will inform, inspire, and challenge you to elevate your level of positive thinking and living. If you have ever struggled with how to finish what you start, how to overcome the challenges of life, or how to embrace your voice in a world of distractions, tune in and interact with Dr. Tyus as helps you find the answers to the questions that have you stuck.
Power of A Man will speak to all facets of manhood: family, faith, finances, and the future. Leroy McKenzie, Jr of Baltimore, MD, focuses on improving your life as you face future endeavors. While you may feel unappreciated or even taken for granted, we know you are called upon to be the stabling force for your family. Let us be your source of strength as you conquer each responsibility.
Reggie James Pace of Columbus, OH, is assisting men with developing a plan of action with, It's Time to G.R.I.N.D. Pace's signature framework targets your desire to be successful with what you were put on earth to do. You may never come across one person actively operating his grind as a comedic actor, gospel artist, songwriter, producer, First Vice President of a community bank, and ordained minister until you come across Reggie James Pace. Reggie's engaging presentation will charge you up and catapult you to SOAR.
Wrapping up the occasion is the Visionaire and co-host, Antwan Horston. After living the ideal life, Antwan experienced a nosebleed that rocked his world. Beating the odds of life expectancy, he lived for 13-years on dialysis before receiving a second chance. Careful not to squander his gift, he made a promise to share his experience and what he's lived through to Help others, give them Hope, and support them as they Heal.
We'll send a private link upon registration. You'll use this information to join the virtual summit.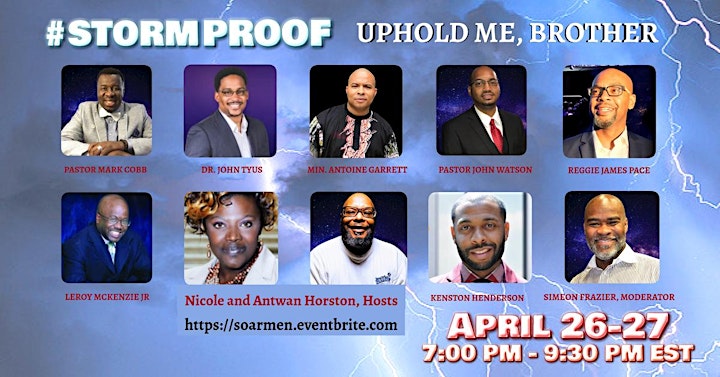 We are extending our hand to improve lives! Unity DAY: The SOARING with Help, Hope, and Healing way, will:
Help you understand the importance of a healthy mindset and hope in any situation.
You will gain an understanding of the power you possess inside even during difficult times. We want to help you tap into your greatest assets.
Receive informational tools and resources on social issues that impact us all, directly and indirectly. We want you to have peace of mind as you SOAR.
Provide a network to build strategic connections and mutually beneficial relationships that you can utilize on and offline!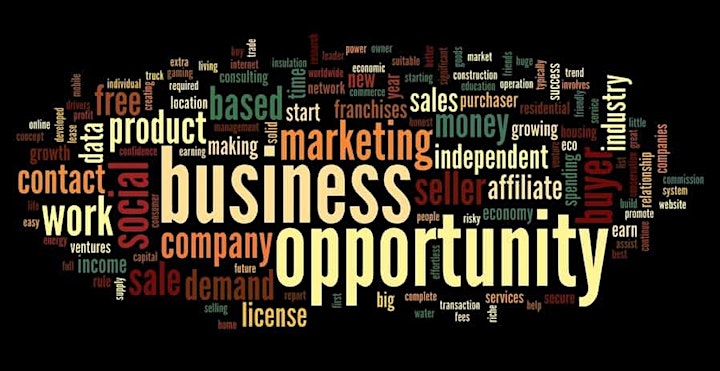 Virtual Advertisment Opportunities are available for those who want to support the summit and showcase their products. Your business and products will be recognized throughout the summit. The advertisement schedule is for one or all three days.
1-Day Advertisement is $30.00
2-Day Advertisement is $55.00
Please send your payment through cashappp $getNstep.