Description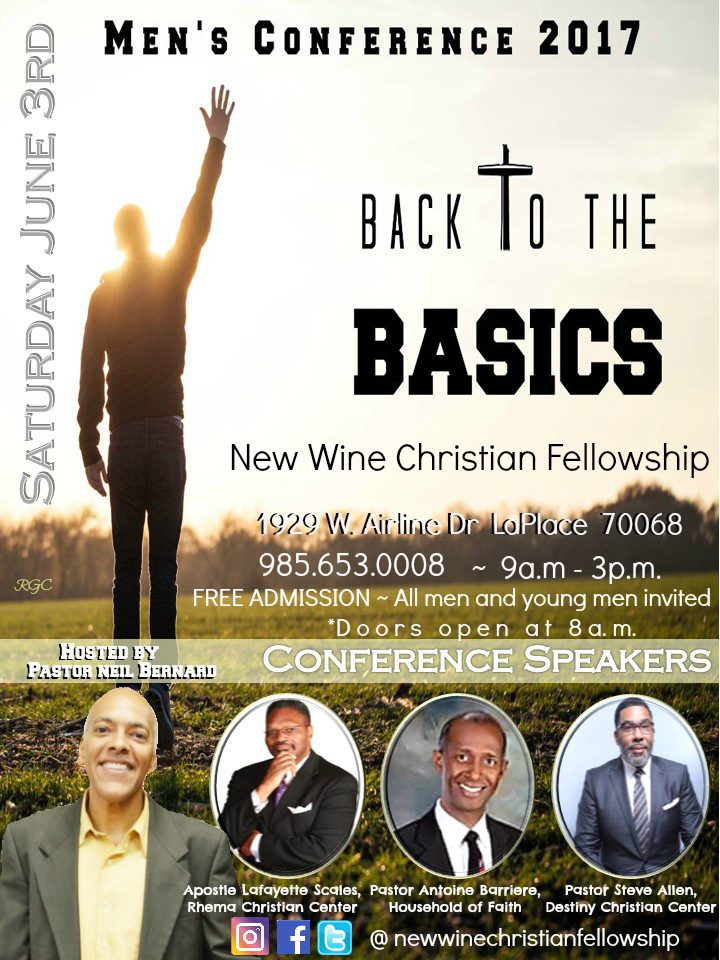 The BACK TO THE BASICS Men's Conference exists to empower and motivate men to live out God's view of Biblical manhood. We invite all men and young men. Join us on Saturday June 3rd as discuss the basics of becoming the best husbands, fathers, and leaders God has called you and I to become.
***Conference tickets are FREE, which includes a barbeque cookout for lunch.**(
You will not want to miss out on this dynamic conference, which will be taking place at NEW WINE CHRISTIAN FELLOWSHIP 1929 W. Airline Dr in Laplace, LA. Time: 9a - 3p. *Doors open at 8 a.m.
Featuring world-class communicators, high-energy worship and awesome entertainment, this action-packed conference will truly be an experience to remember!