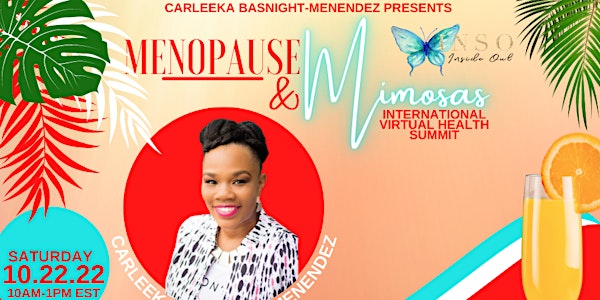 Menopause & Mimosas International Virtual Health Summit
In the United States, approximately 1.3 million women become menopausal each year. Menopause is not a disease, but a transition.
Refund Policy
Contact the organizer to request a refund.
Eventbrite's fee is nonrefundable.
About this event
With menopause affecting millions of women every year, this is one topic that deserves more attention!
You are invited to join us on Saturday, October 22, 2022, as we host Menopause & Mimosas International Virtual Health Summit!
We have an amazing line up of power house speakers with global appeal. Menopause is more than just HOT FLASHES so we are bringing experts in to share from various perspectives. Such as, mental, spirituality, nutrition, the workplace and more. The information that will be shared is sure to help you on your Meno- journey now or later on in life.
You will also have the opportunity to speak with our experts and get your burning questions answered LIVE!
The 2022 Menopause & Mimosas International Virtual Health Summit is the summit you DO NOT want to MISS!
Health/Wellness Coaches
Menopause Experts
Community of Supportive Women
Welcome to the International Menopause & Mimosas Virtual Health Summit!
I'am your host Carleeka Katrina Basnight-Menendez, "Yes all of that"! I am the #1 black face of women in menopause and purpose strategist.
I help mature women gain clarity, increase confidence and develop consistency to walk boldly in their purpose while taking care of themselves spiritually, emotionally and physically.
I was thrown into menopause at the age of 30 due to having a total hysterectomy. I was left with a few pamphlets, no treatment plan or community. I had no one to talk to and honestly didn't even know where to find someone. That's why I do what I do in sharing my meno-journey and connecting with other women to provide resources to help other woman and let them know they are not alone.
Being a part of the amazing Menopause & Mimosas International Virtual Health Summit will allow you to walk away with knowledge of how to manage menopause before, during and after and provide you with lifestyle tips to use right now.
You will be able to connect and find your tribe! You will connect with a new set of girlfriends that will empower and encourage along life's journey and transitions.
Call up your girlfriends, grab your mimosas or beverage of choice and tell them to make sure to attend the 2022 Menopause & Mimosas International Virtual Health Summit on October 22, 2022 at 10 AM-1:00 PM EST.
Your Girlfriend,
Carleeka
Hey ladies... I want you to be a part of this amazing event!
If you're interested in learning how you can be more involved with the Menopause & Mimosas Virtual Health Summit, please send an email to MenoManagement@gmail.com.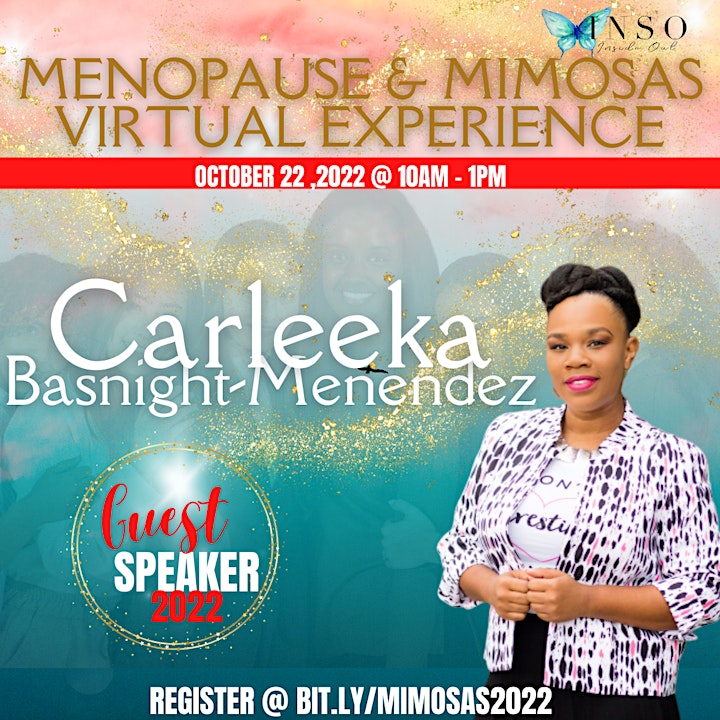 Carleeka Basnight-Menendez is the #1 Black Face of Women in Menopause and a Purpose Strategist. An International author, award winning life coach, and a prolific speaker with global appeal.
As one highly sought out for her innovative approach to wide-ranging topics from developing an F-IT attitude to menopause in the boardroom to the bedroom. Carleeka has earned both, a domestic and international respect from the world stage.
She is the creator of the F-IT Method, The A.V.E., Menopause and Mimosas and the ultimate Menopause and wellness conference MenoCon, offering mature women the skillsets needed to increase clarity,confidence and consistency to walk boldly in their purpose to increase their impact and influence.
Her coaching and consulting brand is one of a kind, as Carleeka offers consultation, strategies, and direction for clients looking to transform their lives.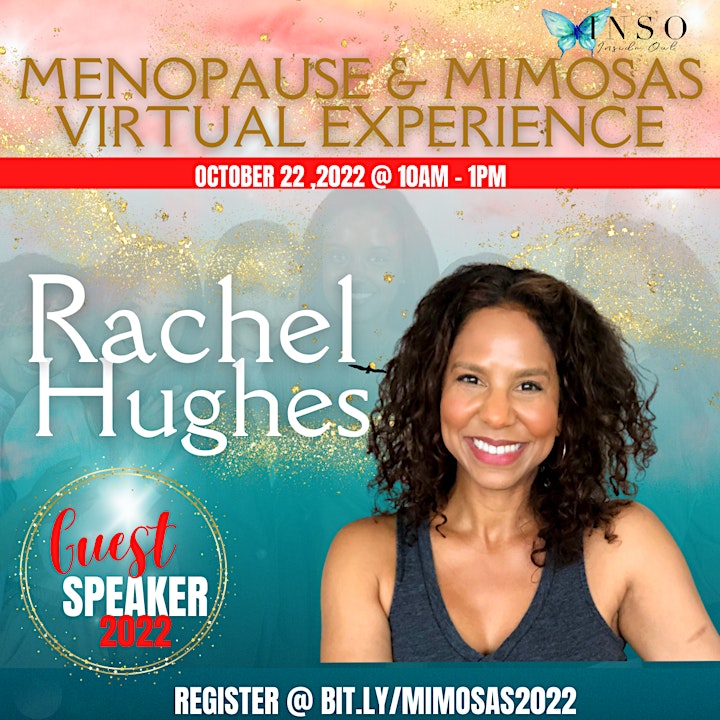 Prior to launching the menopause platform, the meno memos, Rachel Hughes was a nutritional consultant and author of several health books. She was a founding member of The New England Center of Chronic Pain in Greenwich CT, successfully treating hundreds of patients with severe neuropathy caused by cancer therapy, CRPS and surgery.
Upon entering perimenopause, Rachel sought out meaningful help and information to address her own symptoms which had become disruptive to her life. She found that there were not enough resources for midlife women where they could learn from each other and express themselves with plenty of compassion and without judgment.
Expanding on her desire to bridge the gap between those who hold sound information and those who need it, Rachel began hosting interviews for the Perry community. Here she volunteers her knack for engaging in thoughtful and absorbing conversation with specialists, entrepreneurs and dynamic women in the peri/meno/midlife community.
With a personal focus on food, fitness and an empathetic voice, Rachel hopes to inspire and encourage women to amplify their experiences, share with one another and live out their best years yet!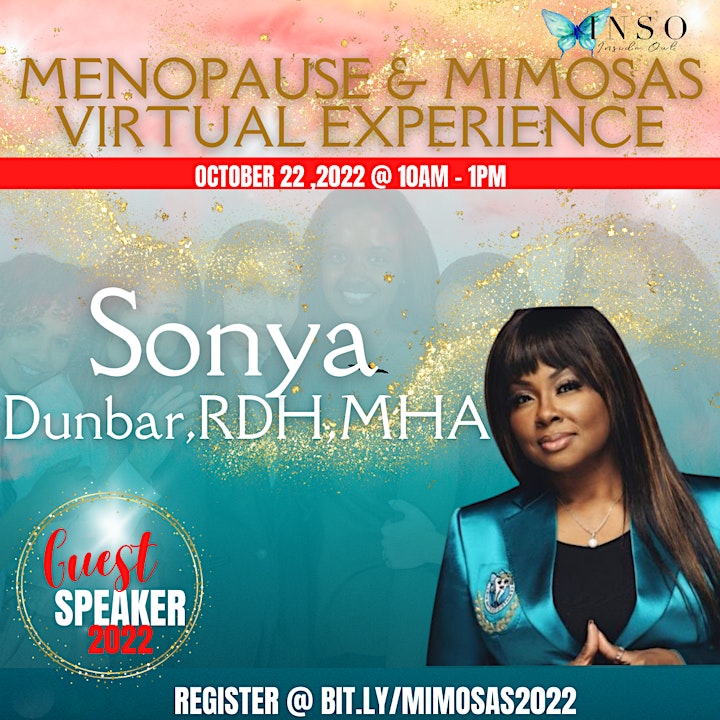 Sonya Dunbar, also known as the Geriatric Toothfairy, is a Registered Dental Hygienist, TEDx, national public speaker, serial entrepreneur, and mobile dental business development coach. She is guided by 30 years of dental experience in private practice, nursing facilities, and academia.
Sonya is a US Navy Veteran and a geriatric oral health educator. She provides informative hands-on training to Certified Nursing Assistants (CNAs) and dental professionals who work with aging adults.
Sonya has also developed an online training course for anyone who works with aging adults and works diligently to educate as many people as possible on the importance of oral health as we age.
In addition, Sonya and her husband, Gerald Dunbar, are the owners of Mobile Dental Xpress, providing comprehensive dental care to long-term care facilities. Sonya is a flourishing cultural diversity workplace coach and Key Opinion Leader for Crest & Oral-B.
She is the Co-Founder of the National Mobile & Teledentistry Dental Conference, The American Mobile Dentistry & Teledentistry Alliance, and The Denobi Awards. Sonya is a teacher at heart.
She shares her philosophies and years of experiences in her books. Sonya is the author of Golden Nuggets For Life, Co-Author of Modern Mobile & Teledentistry, and The Tooth & Nothing but The Truth.
Sonya is the producer of "The Suave & Sassy Senior Show and Podcast." She highlights countrywide stories of aging adults doing great things and living their best life. Sonya has been awarded the Phillips heart to hand 2020 recipients and the 2022 Sunstar Award of Distinction.
Contact Information
731 Duval Station Road, Ste. 342
Jacksonville, FL 32218
Phone: 1-855-GTFAIRY (483-2479)
Website: SonyaDunbar.com
Email: geriatrictoothfairy@SonyaDunbar.com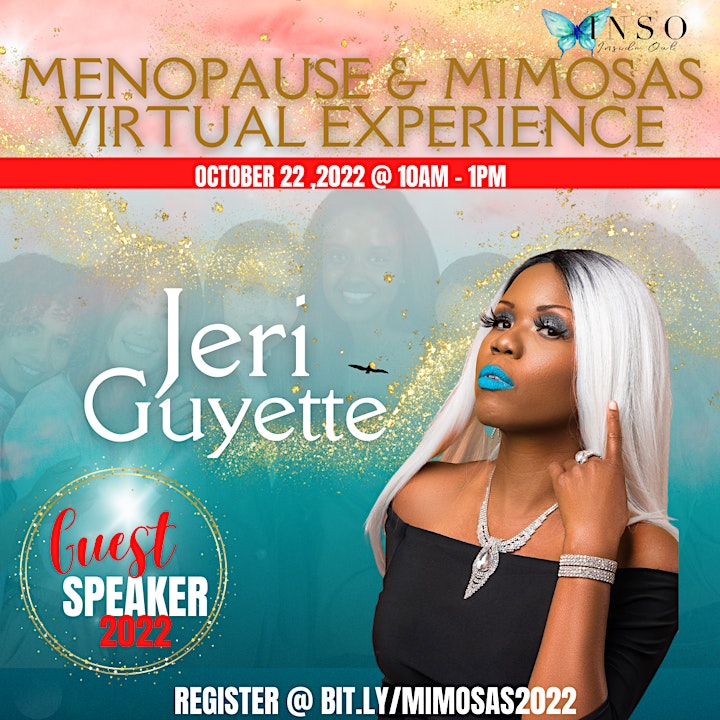 Jeri Guyette is the CEO and Founder of Vintage Vixen Cosmetics, a luxury cosmetic company especially created for multi-ethnic women ages 35 and Finer to help boost collagen production and maintain moisture.
She is a Biological Scientist, Master Cosmetologist, Paramedical Aesthetician, Certified Medical and Clinical Electrologist, Hair Removal and Skin Regeneration Laser Technologist, and Camouflage Makeup Artist with over 30 years experience in the beauty industry. She is proudly 53 years "Fine".
Jeri Guyette, CEO and Founder
Vintage Vixen Cosmetics LLC
E: info@vintagevixencosmetics.com
W: vintagevixencosmetics.com
I: @vintagevixencosmetics
T: @vintagevixencos
F: vintagevixencosmeticsllc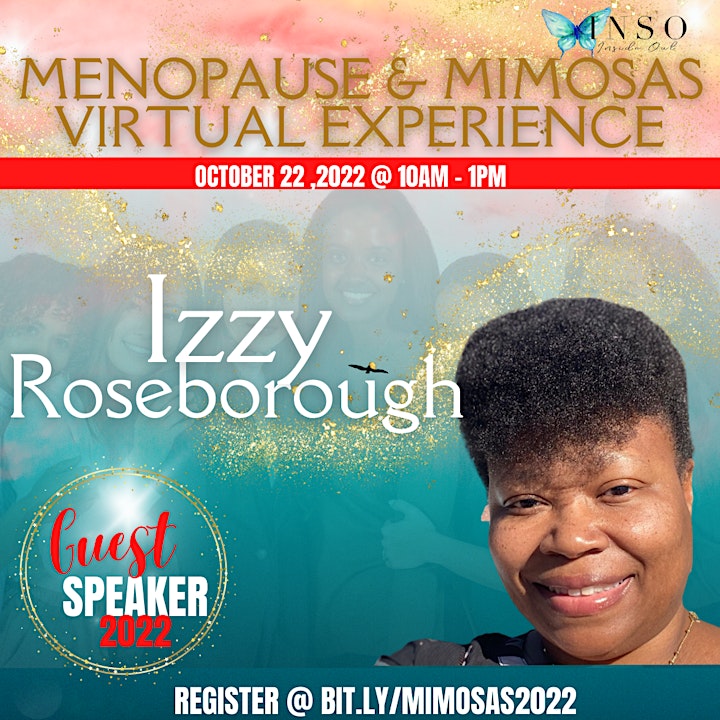 Izzy Roseborough is a laughing Yoga Instructor and a transformational life coach. She has a certification in mindfulness and a Bachelors degree in Psychology. Through Happiness Affirmed, her life coaching practice, Izzy provides creative and inviting spaces for individuals to embrace the power of an abundance mindset, self-love, and healing.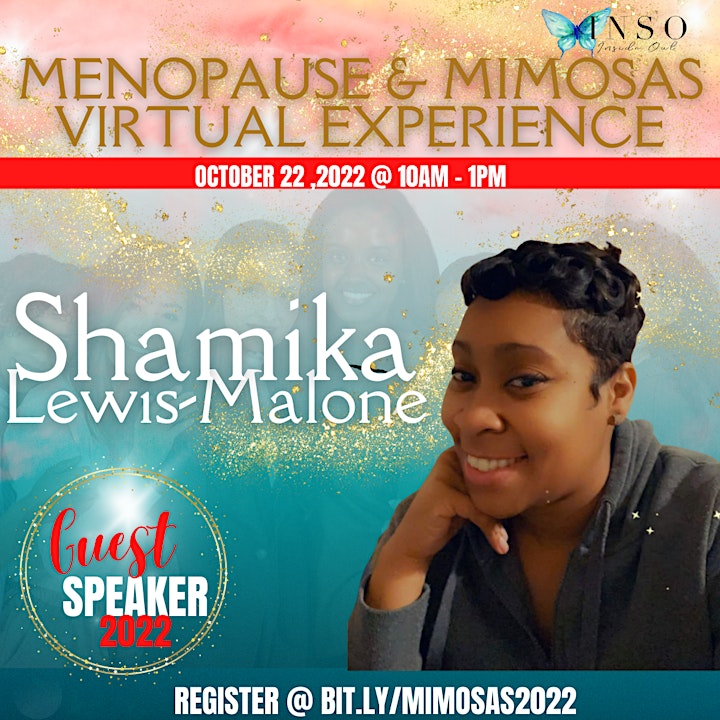 For over 20 years, Shamika Malone has been a noteworthy leader in the Human Resources and Payroll space. She has contributed to Merger & Acquisition successes for fortune 500 companies and also be credited with contributions to International successes in Human Resources and Payroll. She currently resides in Georgia.
Shamika Malone, Author & Entrepreneur