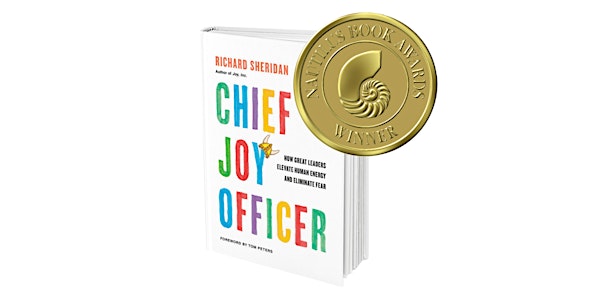 Menlo's Virtual Book Club - Chief Joy Officer
Join us for our new Virtual Book Club! Richard Sheridan will host this session to discuss his book Chief Joy Officer.
About this event
We are excited to announce Menlo's new book club, led by Rich himself! Sign up to participate in a 1 hour remote book club session with other readers. We will host up to 15 people in each session (first come first serve).
We'll explore Chief Joy Officer chapter by chapter. Every second Tuesday of the month we'll go over the next chapter. Great to drop in where you have questions, or attend all as we go!
Register here in advance to reserve your spot and share the joy with other readers. After registering, you will receive a confirmation email containing information about joining the meeting.
November 8, 2022 - Conclusion: Bigger Than Ourselves; Epilogue: The Positive Organization
Discussion Questions:
Does your organization light a fire of purpose inside of you?
How do they do this?
What contribution of purpose are you making to the world besides employment and profit?
How does this "bigger than ourselves" purpose make you feel personally?
Who might you surround yourself with to promote joy in your organization?
Still need a copy of Chief Joy Officer? Get one here: https://menlo-innovations.myshopify.com/products/chief-joy-officer