Mending the Soul Training
Description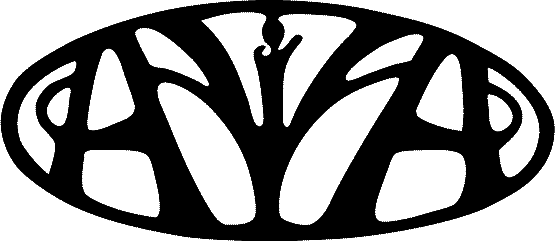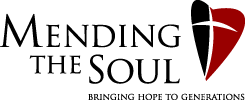 AVA/Advocacy for Victims of Abuse
Though our churches are home to many victims of abuse, congregations, pastors, leaders, youth workers, and lay persons lack the knowledge, training and resources to help. This eight-hour training uses research based curriculum to educate, equip and train the faith-based community on the nature and effects of abuse and empower and equip churches for ministry to those impacted by domestic violence and sexual abuse.

Please Note:
This training is not intended as a next step in the healing journey for those still in the proces of recovery from abuse.
It is expected that individuals are familiar with the content of Mending the Soul prior to attending this training.

Schedule:
Friday, May 4 6:30 pm -- 9:00 pm (check-in begins at 6:00 pm)
Saturday, May 5 8:00 am -- 4:00 pm (check-in begins at 7:30 am. Lunch included.)

Accomodations:
A block of rooms has been reserved at the Hyatt Regency O'Hare, 9300 Bryn Mawr Avenue, Rosemont, Illinois, 60018 at $104/night, double occupancy. Contact the hotel directly to make your reservations. Mention "Mending the Soul Training" when booking. Call 847-696-1234 or click here. Shuttle service will be available to and from the Hyatt and Covenant offices.

Who Should Attend?
Pastors, lay leaders, women ministries leaders, youth ministry staff, educators, seminary students, clinical counselors, AVA Coordinators and Advocates, and those who support this type of ministry.

What Does the Program Cover?
Theology of Suffering, Brokenness, and Compassion

- Scripture has much to say about suffering and brokenness and Christ's compassionate response. This opening session brings to light some of the struggles we have in seeing, addressing, and entering into those uncomfortable places so we can bring share the hope that comes from Christ's redemptive healing.

God Centered Understanding of Abuse

- Each of us has been created in God's image. This presentation discusses the types of abuse and how they wound us and distort our original design.

Community Based Model

- We begin on Saturday with a brief overview of the MTS community based model, curriculum development, and the process in which the Lord uses this combination to heal brokenness from abuse.

Four Primary Effects of Abuse

- This session will address and define trauma as well as the effects of abuse: shame, powerless, deadness, and isolation. It will also include connecting exercises and group discussion.

Relational Safety

- Creating safety within relationship is the number one dynamic in healing. This session will address being a safe person, facilitator or mentor, and what is looks like to be in safe community.

Nuts and Bolts of MTS Groups

- Knowing and understanding the guidelines for best practice are an important part of MTS groups. In this session we discuss those guidelines and why they are in place.

Defenses of the Heart

- In defense of pain, we develop strategies of protection. This session will address seeking to know those strategies within ourselves as well as recognizing them in others. This session will also include some small group practice and discussion time.
Presenters:

Yvonne DeVaughn spent much of her professional life as a human resources professional, planner and benefits administrator for the University of California. This included 15 years experience advising and coaching people on managing conflict, improving morale and clarifying vision and purpose.
For many years Ms. DeVaughn has devoted much of her time to supporting the healing of victims of sexual abuse. She is currently the Director of the Advocacy for Victims of Abuse (AVA) Ministry for the Evangelical Covenant Churches. Ms. DeVaughn has presented and taught workshops in both faith-based and secular environments, from prisons to churches, in the United States, Latin America, and Africa. She is also a trainer for Faith Trust Institute, which works to end sexual and domestic violence.
Ms. DeVaughn shares her personal story of long-term childhood sexual abuse in her presentations and workshops and suggests ways to help individuals on the journey to recovery and hope. She encourages many paths to healing including art, the practice of faith, individual and group counseling, journaling, and taking small steps to break the silence.
Ms. DeVaughn is an accomplished songwriter and ceramicist. She has been married for 42 years, is the mother of two and has four grandchildren.
*****
Tammy Hallam has been serving in full-time ministry for 13 years. In 2005 she became pastor of spiritual formation at Paradise Valley Community (Covenant) Church in Phoenix, AZ and has been working to create environments that encourage spiritual growth, healing, and living an intentional life with God.

Tammy also serves as a regioinal director for Mending the Soul. She began implementing MTS small support groups at Paradise in 2007 after experiencing significant healing from her own past abuse issues. Tammy is currently pursuing a certification in spiritual direction through North Park Theological Seminary in Chicago, Illinois.
Tammy loves books, hiking, and spending time enjoying God's creation in Arizona's White Mountains with family and friends. She and husband, Jack, have four daughters and four grandchildren.
*****
Cynthia Diehl was first introduced to Mending the Soul when she was couseling with Celestia Tracy, co-founder of MTS, due to a troubled marriage. Cynthia was one of the first individuals to go through the MTS textbook in a group setting. Following that experience, she worked with Celestia and Steve Tracy to help train MTS facilitators on a "fast track." She now has over six years of experience leading MTS groups and supporting facilitators. Cynthia currently oversees the MTS ministry at Hope Covenant Church in Chandler, AZ. She is a gifted leader and ardent trainer for men and women. Her experience and passion enable her to guide and develop skilled facilitators.
She loves spending time in prayer and journaling and finds that every time she leads an MTS group, she uncovers more truths to enlighten her personal journey of healing.
Next Steps:
Those who complete the training will complete a MTS small support group before facilitating or supporting others in this type of ministry.
We recognize that those who take this training may be in various stages of their own healing process. Consequently, to move forward with MTS certification, individuals will need to complete a screening process to ensure that they are emotionally and spiritually healthy to lead an MTS group.
Organizer of Mending the Soul Training