Description
A workshop exploring the Masculine and Feminine in relationships. An experiential opportunity for singles and couples to reflect, to learn and to grow...
Are you frustrated in your search for the ideal relationship? Does your long-term relationship feel stuck in a rut? Do you worry you've 'outgrown' your partner or they have outgrown you? Do you feel less than the person you were born to be...but are tired of trying to 'fix' yourself? Do your relationships inspire you to grow and feel more alive or do they make you want to give up and be on your own forever (or a bit of both depending on the day)? Would you like a little support and clarity so you can get on with your life and have the relationships you'd always hoped for (including the one with your~Self)?
In this two-day event, Molly and Wayne, with more than 40 years of coaching experience, will offer women an experience of deeply exploring their sense of self in the company of women, and men the chance to tap into their innate masculinity while in the company of men. Together we will all discover fabulous aspects of ourselves that we can then bring to all of our relationships.
Be prepared for brutal honesty, transformative insights, good food, and a few laughs with men and women who appreciate the need for serious work without taking themselves too seriously.
Cost:
*$199/Individual
*$369/Couple
*cost + Eventbrite processing fee
Facilitators:
Molly Wavra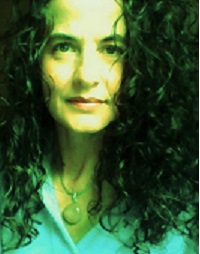 Holistic Wellness Coach and founder of Whole Way Wellness in Portland, OR, Mind/Body Fitness & Meditation Group Instructor, Women's Circle Facilitator and Contemporary Priestess Extraordinaire
https://www.facebook.com/WholeWayWellness/
Wayne Levine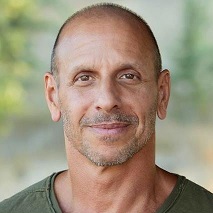 Life coach for men, women and couples, men's group facilitator and founder of BetterMen Coaching in Agoura Hills, CA. Author of "Hold On to Your N.U.T.s—The Relationship Manual Men"
What you can expect from this transformative experience:
Identifying and overcoming blocks to Intimacy

Practical ways to acknowledge and balance masculine/feminine energies in yourself and honor them in others

Separate and integrated group experiences for the men and the women

Experiential exercises and highly interactive discussions that will increase awareness, create new understanding and compassion between men & women to transform our dysfunctional beliefs and patterns around relationship

A more Grounded and Alive sense of Self

A clearer sense of your path moving forward as an individual and as a partner or potential partner
SCHEDULE:
Friday April 15th
*6pm ~ Social hour/Meet & Greet complimentary wine/beer and lite hors d'oeuvres
*7pm ~ Opening Circle~Group Meditation-Beginning of Session #1
*10pm ~ End of Session #1
Saturday April 16th
*9am ~ Start of Session #2
*12pm ~ Lunch (provided)
*1pm ~ Start of Session #3
*5pm ~ Closing Circle/End of Workshop
Sunday April 17th
*Individual and Couples private sessions available with Wayne and/or Molly by appointment only 10am-3pm (for an additional charge). Session times will be very limited and will be first come first serve, scheduling in advance highly recommended.
Wayne Levine:
818.879.1600
Wayne@bettermencoaching.com
Molly Wavra:
503.550.6783
Molly@wholewaywellness.com
*If you are coming from out of town:
Hotels near West Linn, OR ~
www.hotels.com/de1442802/hotels-west-linn-oregon/
The West Linn/Willamette area is located approximately 30-40 minutes from Downtown Portland