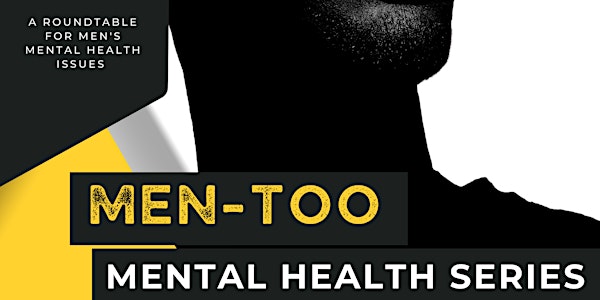 Men-Too Mental Health Series Vol.1
Men-Too Mental series is a quarterly roundtable for men's mental health issues. The first installment covers stigma, suicide,racism&politics
When and where
Location
Durfee Innovation Society 2470 Collingwood Street Detroit, MI 48206
About this event
Men-too Mental Health Series Vol 1. STIGMA
WEDNESDAY, AUGUST 17, 2022
6:00 PM - 8:30 PM
DURFEE INNOVATION SOCIETY
2470 Collingwood St. Detroit, MI 48206
FOOD, GUEST DJ(TBD),VENDORS, PANEL DISCUSSION
***SORRY LADIES, THIS IS FOR THE FELLAS ONLY. PLEASE REGISTER YOUR MEN TO ATTEND. VOLUNTEERS AND VENDORS (MALE OR FEMALE) ALSO NEEDED.***
MODERATED BY QIANA M.DAVIS (Author, brand architect, mental wellness champion & founder of "Emprove U")
HOSTED BY ANDREI D. (Brand strategist, Podcast host, "Coneys and Conversations")
THE PANEL
KEVIN FISCHER - Exec. director, NAMI, Michigan
SENATOR BULLOCK MARSHALL
ZIAREKENYA SMITH- Founder, "Inpathy"
RICHARD L. WINFREY - Podcast host, "Mental Matters"
ANTHONY JOHNSON - Entrepreneur, mental health/prison reform advocate.
JOIN US TO DISCUSS:
• Stigma around mental health and therapy.
• Coping w anxiety, stress, depression, PTSD, grief and other stressors men face.
• The link between poverty, racism, politics with emotional and mental trauma.
• Mental health resources, solutions and supporting other men.
FREE ENTRY | DONATIONS ACCEPTED FOR THE EMPROVE U MENTAL HEALTH FUND
Sponsorship Proposal
https://www.canva.com/design/DAFGzJ2IrlU/vc_kl80JIMAD6ycsA_21Mw/view?utm_content=DAFGzJ2IrlU&utm_campaign=designshare&utm_medium=link2&utm_source=sharebutton
For sponsorship, future panelist and vendor opportunities, contact us at emproveu@gmail.com
MINGLE. NETWORK. TALK. HEAL
Powered by
EMPROVE U | EVERYBODY VS. STIGMA | JUSFAM | DURFEE INNOVATION SOCIETY