Multiple Dates
MEN OF THE FUTURE NOW... are you confused when it comes to relationships?
Description
ATTENTION MEN ONLY - a taster for you to explore how to navigate your conversation success with women at work and at home...
Unless you have been living in a cave for the last year, you will be aware of the quantum shift taking place in your day-to-day world. No such thing as business as usual especially for men...
Wish you could easily navigate the new work life dynamics occurring when working with mixed gender cultures?
Unsure how to negotiate your way through the diverse relationships in your life at work and at home?
Want to explore a new territory where men and women are concerned and a map that takes you where you want to go in every communication needed for your success?
IMPOSSIBLE YOU SAY! AFTER ALL - WHO'S IN CHARGE?
THE SOLUTION IS TO JOIN THIS UNIQUE 'MEN ONLY' PROGRAM AND DISCOVER THE INSIDE TRACK OF HUMAN RELATIONSHIPS. DESIGNED FOR MEN ONLY. YOU'LL BE AMAZED AT HOW SIMPLE IT REALLY IS…
WHY DOES THIS PROGRAM MATTER TODAY?
You need to be flexible, adaptable and collaborative within an increasingly diverse world, and navigate the MIND-Field of professional and domestic relationships to remain a viable competitor in the challenging game of life.
As men today, many want to reassess their masculinity in communication, using greater sensitivity. The workplace is rife with issues arising from women asserting themselves, generations embracing differing values, all amidst a wide range of cultural influences. It's increasingly difficult to exert a more masculine-style influence and still be perceived fairly.
Now a pioneering Gender Dynamics Map is here to help you achieve a meaningful, masculine manner that fluently integrates instinctive emotions and logic. Eliminate the barriers that bar your way to fulfilment and material success.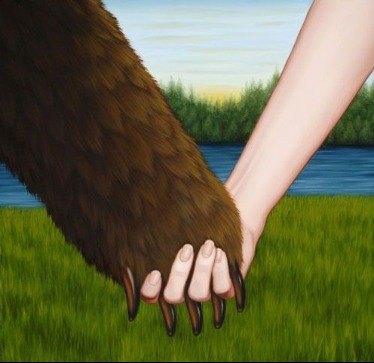 If you want to remain in the game, you need to arm yourself with new perspectives, new strategies and a conversation toolkit that generates them. If that's your objective, join this unique program to discover the power of the Gender Dynamics Map to open-up new territories for communication and relationship building at work, at home and at play.
Once you understand why the territory has changed forever, you will be able to:
Map new pathways through the mind-field of relationships with women and different generations of men
Navigate the new work life dynamics when working with mixed gender cultures and new ways of business
Apply immediate Gender Dynamics Map techniques for use in your business, social and family life
This four-step program - (1) LEARN (2) FRAME (3) EXECUTE and (4) EXPERIENCE - allows you to ask the questions you might not ask if women were around, yet hosted by an expert female in the subject of gender dynamics. You'll learn how females play their game of life too on the same blueprint in a different manner. It's for men only and you must be a business professional or running your own enterprise.
You will take away:
your own unique Gender Dynamics Map and how to map to your MIND-Field
ways to identify body types, characteristics and potential interactive styles
methods for communicating effectively, connecting easily, and succeeding in varying situations
This program offers you the confidence to negotiate for personal and professional success. Held in a private environment where you can safely express, share, open-up … and where you can take away what you need.