Description
FOR ALL TICKETS (MAY 17-19), PLEASE VISIT: Lapena.org/Rabinal
PLEASE NOTE: DOORS OPEN 30 MINUTES PRIOR TO SHOW START TIME.
La Peña Cultural Center and El Teatro Campesino present:
Men of Rab'inal: A Mayan War Dance in Time
A new play inspired by the only known surviving example of pre-Hispanic indigenous drama, Rab'inal Achi.
Men of Rab'inal chronicles the mytho-history of two Mayan prince-warriors and their journey towards the embattled kingdom of Rab'inal. Along the way, Princes K'iche Achi and Rab'inal Achi unwittingly travel through centuries, from the Conquest through the 21st Century, encountering historical foes and allies who accompany them on their epic adventure. Ancient mythology comes to life in an exciting new drama that examines the history and performance traditions of pre-Colombian indigenous America through the lens of contemporary drama.
The performance will be followed by a Q&A with the artists.
Original music and sound design by David R Molina. More information at: www.drmsound.com
ARTIST BIOS: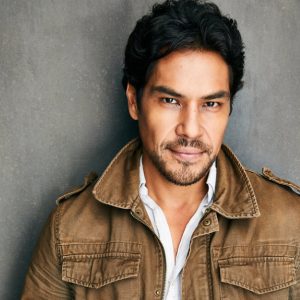 Lakin Valdez is a writer, director and performing artist. Born and raised in the extended family of El Teatro Campesino (ETC), he served as the company's Associate Artistic Director from 2000-2005. He's currently an ETC resident artist and company member. Since 2008, Lakin has devised, written and directed over a dozen plays, culminating in work that reflects the rich history and vibrant culture of the Latinx/Chicanx community. He's worked at prestigious regional theaters around the country, including Mark Taper Forum, La Jolla Playhouse, Oregon Shakespeare Festival, Goodman Theatre, American Conservatory Theatre, San Diego Repertory theatre, Campo Santo and many others.


Andrew Saito is an internationalist playwright who focuses on indigenous and cross-racial stories, hybridity, and struggles against colonialism and its long-lingering footprints. He has worked with Peru's legendary theater collective Grupo Cultural Yuyachkani, Cuba's Conjunto Cultural Korimakao, and, through this project, the Asociación Xajooj Tun in Rabinal, Guatemala. He holds an MFA from the Iowa Playwrights Workshop, and was a Fulbright Scholar in Papua New Guinea. From 2013 to 2016, he was Andrew W. Mellon Resident Playwright at the Cutting Ball Theater. Andrew's passionate about learning languages, cultural exchange, cooking, Kung Fu, and manta rays. Maltiox.