Description
"Men of Mystery"
Thursday, September 28, 6 - 8 p.m., Oak View Room, Walnut Creek Library (1644 N. Broadway)
Men of Mystery will feature a lively panel discussion with Bay Area mystery writers Tony Broadbent, author of the Smoke series about a Cockney cat burglar in post-war London who is blackmailed into working for MI5; David Corbett, a former San Francisco Private Investigator turned crime writer, whose work has been praised by Lee Child, Michael Connelly, and more; and Kirk Russell, author of numerous thrillers and crime novels, and whose book Dead Game was named one of the top ten crime novels of 2005 by the American Library Association.
There will be a delicious array of hors d'oeuvres and desserts; a silent auction for four nights at an ocean view condo in Aptos; and a raffle featuring wine, restaurant gift cards, bags of books, and more. Further, the authors will be available for book signing after the discussion.
Tickets are $25 for general seating and $50 for priority seating. Priority seating is limited**SOLD OUT** and includes a chocolate and wine gift bag valued at more than $40. Tickets are advance purchase only. All proceeds will benefit Project Second Chance, the Contra Costa County Library's adult literacy program. For more information, please call (925) 927-3250. To learn more about Project Second Chance, or to find out how to become a student or a tutor, please visit our website at http://ccclib.org/psc.
Special thanks to the following PLATINUM LEVEL sponsors:
Fremont Bank

Ray & Lori DePole on behalf of Decoding Dyslexia CA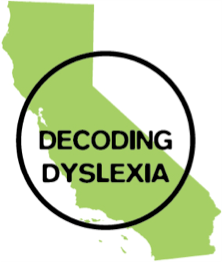 Decoding Dyslexia CA is a grassroots movement driven by California families, educators and professionals concerned with the limited access to educational interventions for dyslexia and other language-based learning disabilities within our public schools. We aim to raise dyslexia awareness, empower families to support their children, and inform policymakers on best practices to identify, remediate, and support students with dyslexia in CA public schools.