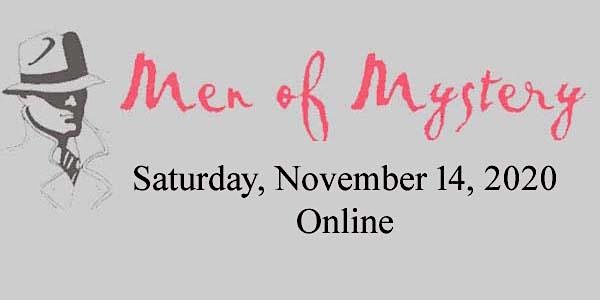 Men of Mystery 2020 Online
Men of Mystery is a non-profit organization dedicated to bringing together readers, fans, and aspiring writers with great mystery authors.
About this event
Men of Mystery usually holds its event at a lovely venue with our 30 or more mystery authors and keynote speakers. In this time of pandemic, we are changing to an online format so everyone can enjoy the event safely.
We are delighted to have three amazing speakers and a wonderful moderator for 2020.
They are:
Craig Johnson
William Kent Krueger
T. Jefferson Parker
Rich Ehisen, Moderator
The registration fee is $15 - $5 to Men of Mystery toward next year's event, $5 to our bookseller, Creating Conversations, and $5 to cover fees.
Creating Conversations will apply its $5 as a discount for books purchased through its website.
Donations will be put toward our scholarship for 2021.
Join us for this exciting online event!