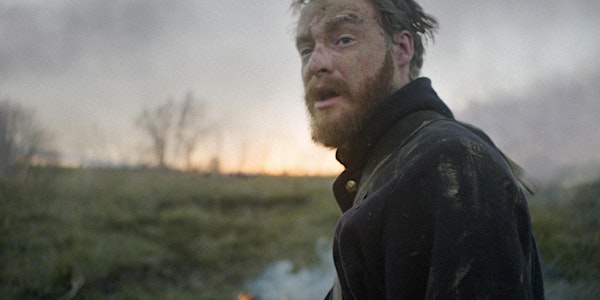 Men Go To Battle - Louisville Sneak Preview
When and where
Location
Clifton Center 2117 Payne Street Louisville, KY 40206
Description
Kentucky, 1861. Amidst the American Civil War, brothers Francis and Henry Mellon depend on each other to keep their unkempt farm afloat as winter encroaches and the war rages on seemingly far beyond the borders of their family's land. Isolated, the relationship between the two is increasingly strained. After Francis takes a casual fight too far, Henry ventures off in the night leaving each of them to struggle through the wartime on their own.
—Cara Cusumano, Tribeca Film Festival
Filmed in locations around Kentucky (and southern Indiana) by a cast & crew of mostly Kentuckians, Men Go To Battle premiered in competition at the 2015 Tribeca Film Festival, where it won the Best New Narrative Director prize. It features Kentucky's own Tim Morton and David Maloney, as well as Rachel Korine (Spring Breakers, The Knick), Kate Lyn Sheil (House of Cards, The Comedy), Steve Coulter (The Walking Dead), and Emily McDonnell (A Master Builder, True West).
(Narrative Feature Film, 98 mins, 2015)
Director: Zachary Treitz
Writers: Kate Lyn Sheil & Zachary Treitz
Producer: Steven Schardt
Co-Producers: Duncan Salot, Kate Lyn Sheil, Brendan McHugh
Cinematographer: Brett Jutkiewicz
Production Designer: Jacob Heustis
Please join us for this special sneak preview, followed by a Q&A with much of the cast and crew.
(Please arrive at least 15 minutes before the screening. Any remaining seats in the theater will be released 5 minutes before the screening.)