Description
Next Session September 21st.
This series of eight monthly workshops for men and women offers experiential exercises and community support for developing our relating skills and healing our hearts.
The focus is on trust-building, opening to intimacy, energetic connection, conscious communication, and building understanding & awareness of the flow between the masculine and feminine, both in relationship and within us.
These safe, fun, light-hearted, and juicy explorations into intimacy and conscious communication will include:
* Short, grounding, meditations
* Fun "get to know you" introduction exercises
* Interactive exercises in pairs and small groups
* Individual guided imagery for self-knowledge
* Experiential, in the body, self-expression
* Chakra energy awareness as you relate
* Finding inner strength around our weak areas/vulnerability
* Learning to know and speak what is true for you in the moment

We will work in pairs, as a whole group together, and in individual self-exploration. All affectional and relational orientations are welcome.
Join us in community as we support one another in our quest for deeper connection, awakening and enlightenment. Let's get stronger, wiser, and more resilient together!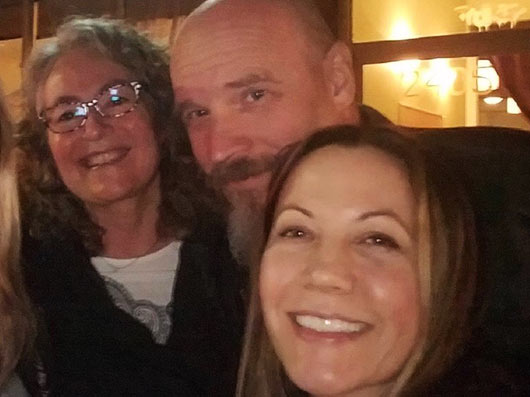 About your facilitators:
Aureya Magdalen, MFT, is creator and head teacher at MAGDALEN UNIVERSITY, Energy Work and Psychic Reading School for Practitioners. She offers Energy Work, Counseling, Sound Healing, and Psychic Reading in her mid-town Sacramento office and by phone/Zoom. She is passionate about the nourishment and loving-up of healers and light-workers.

Melissa Aleeya DeKellis is a gifted healer and intuitive. She holds a Bachelor's degree in Behavioral Science and is a graduate of Magdalen University, a Qoya teacher and a Shakti Rising facilitator. She is adept at attuning, listening, and holding space for others to remember their own truth and self-connection, to align and fully embody to live their empowered wholeness.
David Lake is a lifelong student of the mysteries, has received initiations and empowerments in both the Western Mystery and Mahayana Buddhist traditions, is an Associate Member of Builders of the Adytum, and a graduate of Magdalen University. He is passionate about helping others to deepen their practice and unfold the mystery within.