Come listen to two IT guys (Gary Blok - @gwblok and Mike Terrill - @miketerrill) talk Windows 10 Management!
About this event
Friday, December 13th, 2:00pm – 5:00pm MST
Advanced Registration IS Required
And here it is gentlepeople - our last session of the year... on Friday the 13th nonetheless! What a fun year this has been and many thanks to our super sponsor Justin from PatchMyPC.
Come listen to two IT guys (Gary Blok - @gwblok and Mike Terrill - @miketerrill) and how they manage to keep up with Windows 10 in a challenging environment of 400K systems. Learn how to overcome challenges with upgrades in the real world and find out how to implement things that will make you successful in your environment when making Windows 10 jumps.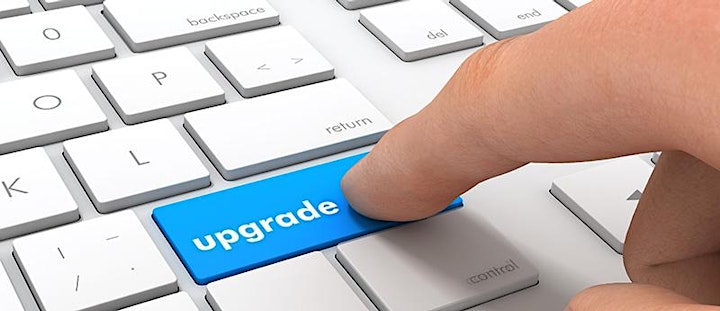 Mike Terrill, Microsoft MVP, OS Engineer, BIOS to UEFI Guy
@miketerrill | https://miketerrill.net
Mike's career has been focused around systems management and operating system deployment for over 22 years (ever since SMS v1.2). He is a Microsoft Enterprise Mobility MVP and runs the Arizona Systems Management User Group. He specializes in the design, architecture and installation of Configuration Manager and Windows operating system deployments. In his career, Mike architected and deployed System Center Configuration Manager in several Fortune 100 companies and is currently architecting WaaS in the Enterprise for a "Big Bank".
Gary Blok, ConfigMgr Engineer
@gwblok | https://garytown.com
I work for "Large Bank", from my basement, focusing on Windows 10 Upgrades and Deployments. I enjoy documenting my work on garytown.com
Special thanks to our meeting sponsor:

Let us handle the tedious work of packaging, testing, deploying, and troubleshooting application updates in your SCCM environment. Easily extend Microsoft SCCM to deploy and update over 335+ third-party applications across 190+ of the most common enterprise products.
Save time, money, and stay secure by automating the publishing of third-party updates to your environment. Setup only takes minutes.
Organizer of MEMUG November/December 2019 Meetup - Gary Blok and Mike Terrill
The Microsoft Enterprise Management User Group (MEMUG) covers technologies such as the System Center suite, Microsoft Desktop Optimization Pack (MDOP), Enterprise Mobility and Security (EM+S), and third-party technologies that extend capabilities for managing systems in the business world. We meet on the 4th Friday of every month from 3-5 PM at the Microsoft Denver Office near Belleview & I-25. There is a speaker covering relevant and interesting topics in the Microsoft management software stack as well as there being a time for open discussion among everyone, pizza, and prizes.
We are a community driven user group and we welcome presentations from all our members.