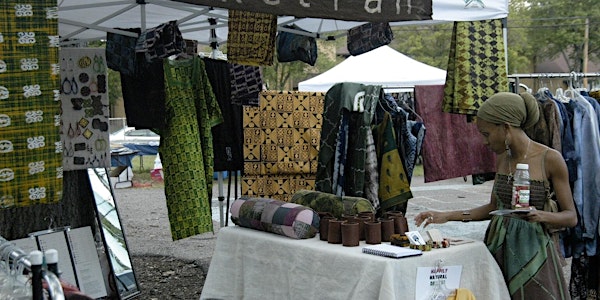 Memphis Greek Picnic Vendor Registration
MGP 2022 Vendor Registration Retail vendors $75 Food Trucks $300
When and where
Location
Martin Luther King, Jr. Riverside Park West Mallory Avenue Memphis, TN 38106
Refund Policy
Contact the organizer to request a refund.
Eventbrite's fee is nonrefundable.
About this event
Hello and thank you for your interest in becoming a vendor for MGP 2022!
The picnic will be held at MLK Riverside Park on Sunday September 4th from 3PM - 8PM. Details for the event are below. A paid ticket serves as your official vendor registration. Please save your confirmation email for check-in.
Retail and Food vendors have different pricing. Spacing is limited for both.
ARRIVAL AND CHECK-IN
- Check-in starts at 11AM
Vendors will need to check-in with the Vendor Coordinator upon arrival.
- Your vendor application serves as your "contractual agreement to participate in the 2022 Memphis Greek Picnic" and all fees must be paid at the time you submit your application. You will also receive a site map and event schedule at the time of check-in. If you have a large vehicle or trailer to maneuver, please plan on arriving early.
FEES/CANCELLATIONS
- Full payment must accompany the electronic application.
- All vendor fees paid less than 60 days before MGP are NONREFUNDABLE.
THERE IS NO REFUND OR FEE TRANSFER FOR "NO-SHOWS."
- Event spaces are limited. Applications are accepted and spaces are assigned based on three criteria:
- Date application was received.
- Date payment was received
- Quality of product, diversity, variety, and space.
- All space assignments are made at the discretion of the Event Director.
- All spaces are 10' x 10' square. If you have displays, equipment, or products that cannot fit into the confines of this space, you will need to purchase and/or will be charged for additional space(s).
- Street layouts are predetermined with the legal requirements for fire lanes and the safety of our visitors in mind.
*You may not be able to park your vehicle in or near your vendor space, however there will be designated vendor parking for those who arrive on time.*
SAFETY AND SECURITY SERVICES
-Please be mindful of your neighboring vendors at all times.
-Improper use of space or any violation of park rules and regulations will be grounds for immediate removal without refund.
- The Memphis Greek Picnic does not provide tent, tables, chairs, or equipment without prior notice and prepayment of the "easy setup" option of $300, please plan accordingly.
- All vendors are responsible for cleaning their area of trash, leftovers and waste!!
No items using the logos, slogans, or event references for this specific event, or the Memphis Greek Picnic can be sold by a vendor without the signed consent of The Memphis Greek Picnic.
**PLEASE READ** BEFORE YOU ARRIVE
1. Upon arrival locate the Vendor Coordinator – and check-in. PLEASE BRING A COPY OF YOUR VENDOR CONFIRMATION EMAIL. (phone is fine)
2. Set up your booth prior to 2PM. (Gate opens at 3:00 PM)
3. Picnic Address: 498 W Mallory, Memphis, TN 38109
Vendors are not allowed to sell beverages. All beverage rights are reserved by MGP and our beverage sponsors.
Please direct all additional questions to Antwonne at AntwonnePierce@gmail.com
See you at MGP!