"Memory Consistency Models: They Are Broken and Why We Should Care"
About this Event
FREE event and open to the public.
The ACM - IEEE CS Ken Kennedy Award is awarded annually and recognizes substantial contributions to programmability and productivity in computing and substantial community service or mentoring contributions.
Abstract: The memory consistency model for a shared address space specifies the value a load can return, affecting programmability and performance. For such a fundamental property of the hardware-software interface, the memory model still routinely causes heads to spin. I will first briefly trace the evolution of memory models over three decades. The 1990s saw an explosion in memory models from hardware vendors and researchers. The 2000s drove a convergence centered on the more software-centric view of the data-race-free model. The last decade has struggled with mind-twisting implications of "out-of-thin-air" values and relaxed atomics, pointing to a fundamentally broken paradigm for hardware and software.
As the end of Moore's law drives transformational change in hardware with specialization and heterogeneity, what are the implications for the memory model, or more broadly, the hardware-software interface? From our recent research in the DeNovo project, I will show examples of how we are again in danger of repeating the mistakes of the hardware-centric 1990s to create another memory model mess. On the other hand, there is a golden opportunity for hardware-software cooperation to redefine our interface from the ground up and find a fundamental resolution to the problem. I will describe our recent work on the Spandex and HPVM projects towards this end, where we are rethinking how to represent parallelism, communication, and coherence in hardware, software, and at the hardware-software interface.
Biography: Sarita Adve is the Richard T. Cheng Professor of Computer Science at the University of Illinois at Urbana-Champaign. Her research interests are at the hardware-software interface with work spanning computer architecture, programming languages, operating systems, and applications. She co-developed the memory models for the C++ and Java programming languages based on her early work on data-race-free (DRF) models and is also known for her contributions to cache coherence and hardware reliability. She is a recipient of the ACM/IEEE-CS Ken Kennedy award, the Anita Borg Institute Women of Vision award in innovation, the ACM SIGARCH Maurice Wilkes award, and an Alfred P. Sloan Research Fellowship. She is a fellow of the ACM and the IEEE and was named a University Scholar by the University of Illinois. She currently serves on the ACM Council and on the DARPA ISAT study group and recently served as chair of ACM SIGARCH and on the CRA board of directors. She received her Ph.D. from Wisconsin in 1993 and B.Tech. from IIT-Bombay in 1987. Before joining Illinois, she was on the faculty at Rice University from 1993 to 1999. Read more…
WHEN: Wednesday, October 2, 2019
WHERE: Rice University, Duncan Hall, McMurtry Auditorium
SCHEDULE:
4:00 p.m. -5:00 p.m. Lecture by Dr. Sarita Adve
5:00 p.m.-6:00 p.m. Reception in Duncan Hall, Martel Hall
PARKING: When you arrive at Rice University, the nearest parking to Duncan Hall is available at the Founder's Court Visitors Lot located at entrance #2 on the map link below. You can also park at the North Lot located at entrance #20, but this is further way. You will need a credit card to access the campus parking lots.
Rice University map link: http://www.rice.edu/maps/maps.html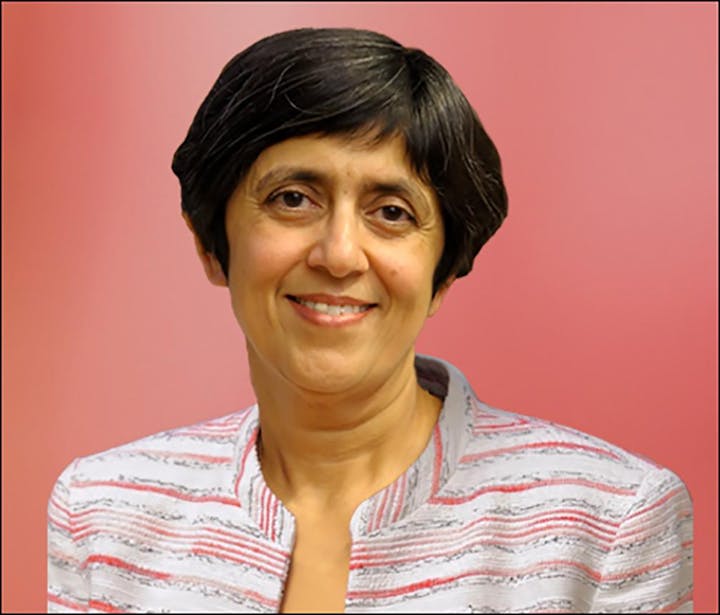 Sarita Adve, Richard T. Cheng Professor of Computer Science at the University of Illinois at Urbana-Champaign, and 2018 ACM - IEEE CS Ken Kennedy Award recipient .