Memorial Saturday Breakneck Adrenaline Fix - Saturday, May 27
Actions and Detail Panel
Memorial Saturday Breakneck Adrenaline Fix - Saturday, May 27
Sat, May 27, 2017, 9:15 AM – 5:30 PM EDT
Description
Memorial Saturday Adrenaline Fix at Breakneck Ridge!
This is one of the most popular day hikes in the nation, it is also one of the most demanding hikes within 90 minutes from NYC.
Weather permitting we will summit the ridge from Breakneck face and hike to Beacon firetower, and returning via Sugarloaf North. If we have to shorten hike we will go up the face and hike over Mt Taurus for our second summit bid.
Not suitable for beginners.. and you need to be in good cardio shape although we will take it at a casual pace with lots of short water breaks.
REGISTER: https://breakneckhike.eventbrite.com
Date: SATUDAY, May 27, 2017
Time: 9:15 a.m.
About ~10 miles
Lots of rock scrambling on ascent
Initial elevation gain of 1,100'
Potential elevation gain about 2,000'
Bring lots of hydration
This is a free event; free parking included
Very difficult. Not for beginner hikers.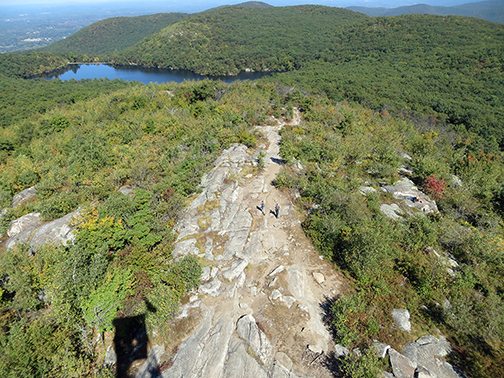 Ride shares being coordinated. If you need one and we can connect you with a willing driver the rideshare contribution is $20.
Please make sure you complete the form if you need or can provide a ride.
We make our way to an appetizing social bite and brew following hike before heading home.
REGISTER: https://breakneckhike.eventbrite.com
*THREE SPACES AVAILABLE - Ready to take your day hike experiences to a whole new level? Join us for our July 4th triple play adventure getaway to the White Mountains of NH! https://www.facebook.com/events/391289241227774/.

Next hike: Satuday, June 3 - Either Minnewaska or Palisades.