Description
Join us on May 27th from 10am to 2pm!! It is Spring and it is time to HAVE some FUN!!!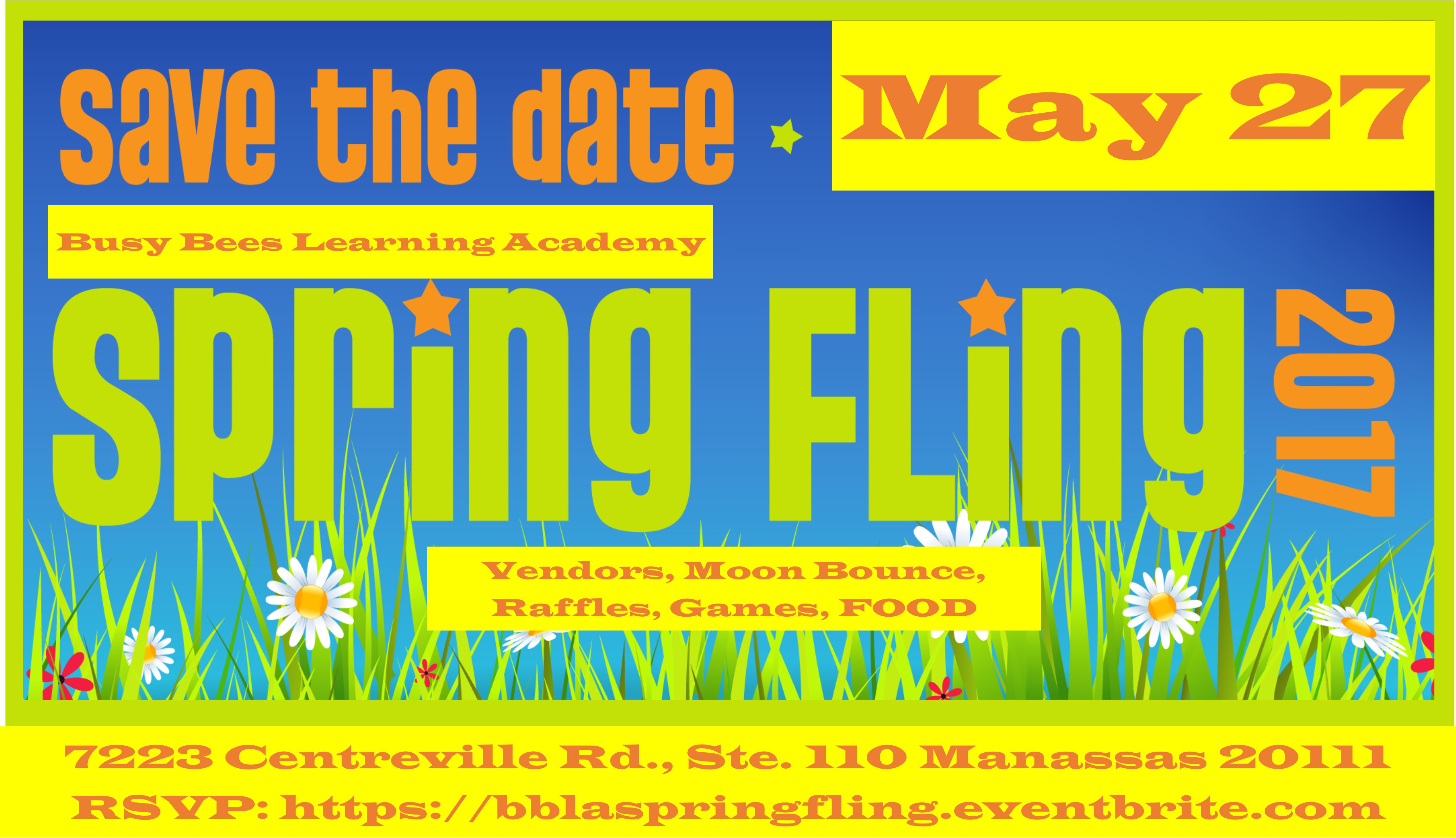 Vendors
Food
Moon Bounce
Games
Raffles
What more could you want at a FREE Family Fun event!?!?!?
We are also looking for a few more vendors, event is indoor/outdoor! Please contact Ms. Yahya at busybeesla20111@gmail.com for more information!
Date and Time
Location
Busy Bees Learning Academy
7223 Centreville Road
Ste. 110
Manassas, VIRGINIA (VA) 20111