Description
Cape Cod Summer is Here...Time to Naukabout!
Join us for a weekend of small-batch brews, live tunes, local food trucks, backyard games and tons of fun for everyone! We're extending our hours so you can maximize your long weekend with family and friends while on the Cape. Check out our line up of music, food and beer releases below and plan on coming out to celebrate summer Naukabout style....Do what you love to do. Where do you Naukabout?
---
THUR 5/23 | Open 2-9PM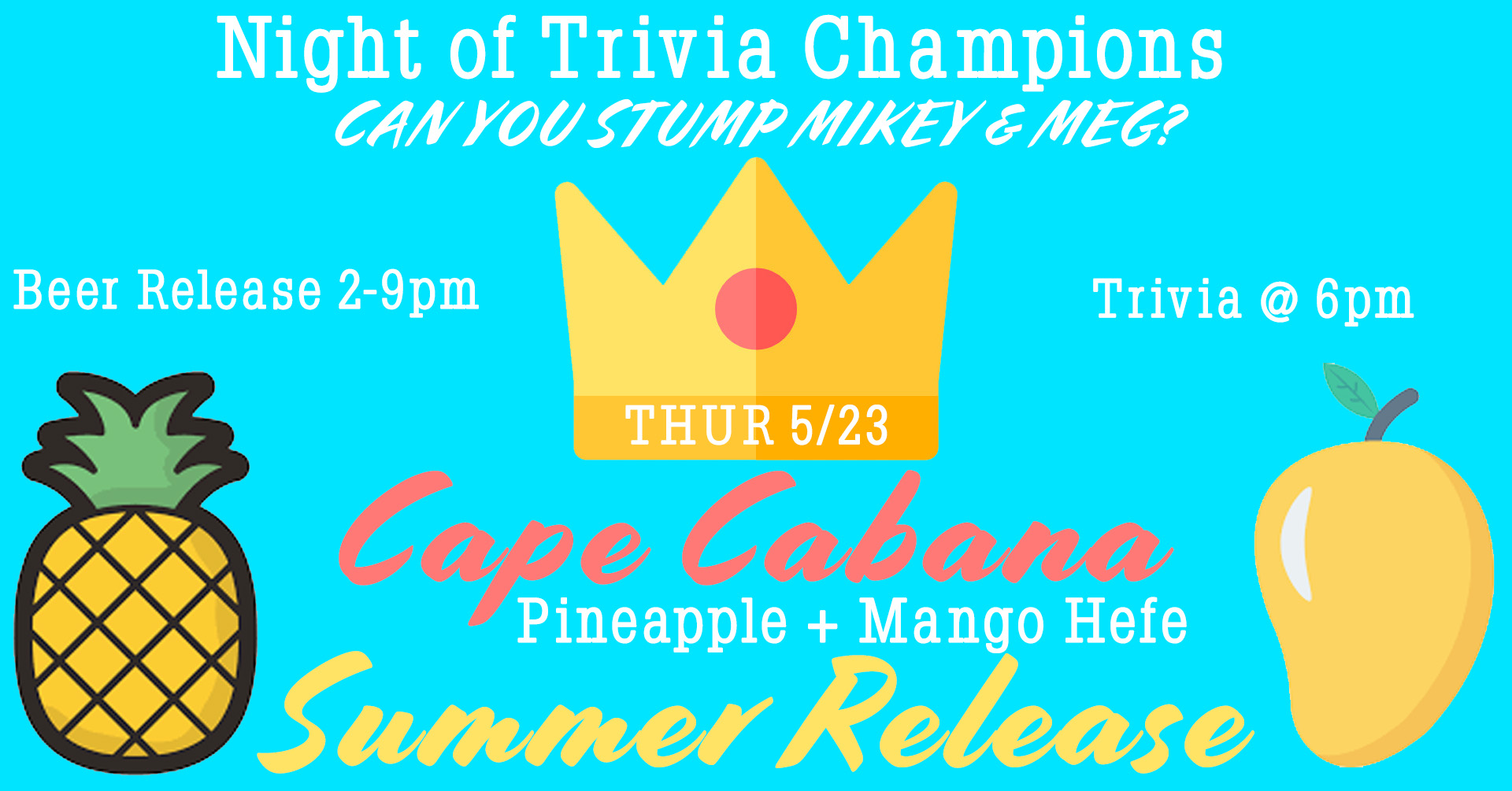 This Thursday we're bringing one of your favorite beers back -- Cape Cabana! This mango and pineapple hefeweizen is the perfect brew for all your Memorial Day Weekend adventures. We'll be pairing this beer release with Chariot Pizza who will be making up some tasty pies and then trivia kicks off at 6pm. Learn more...
---
FRI 5/24 | Open 2-9PM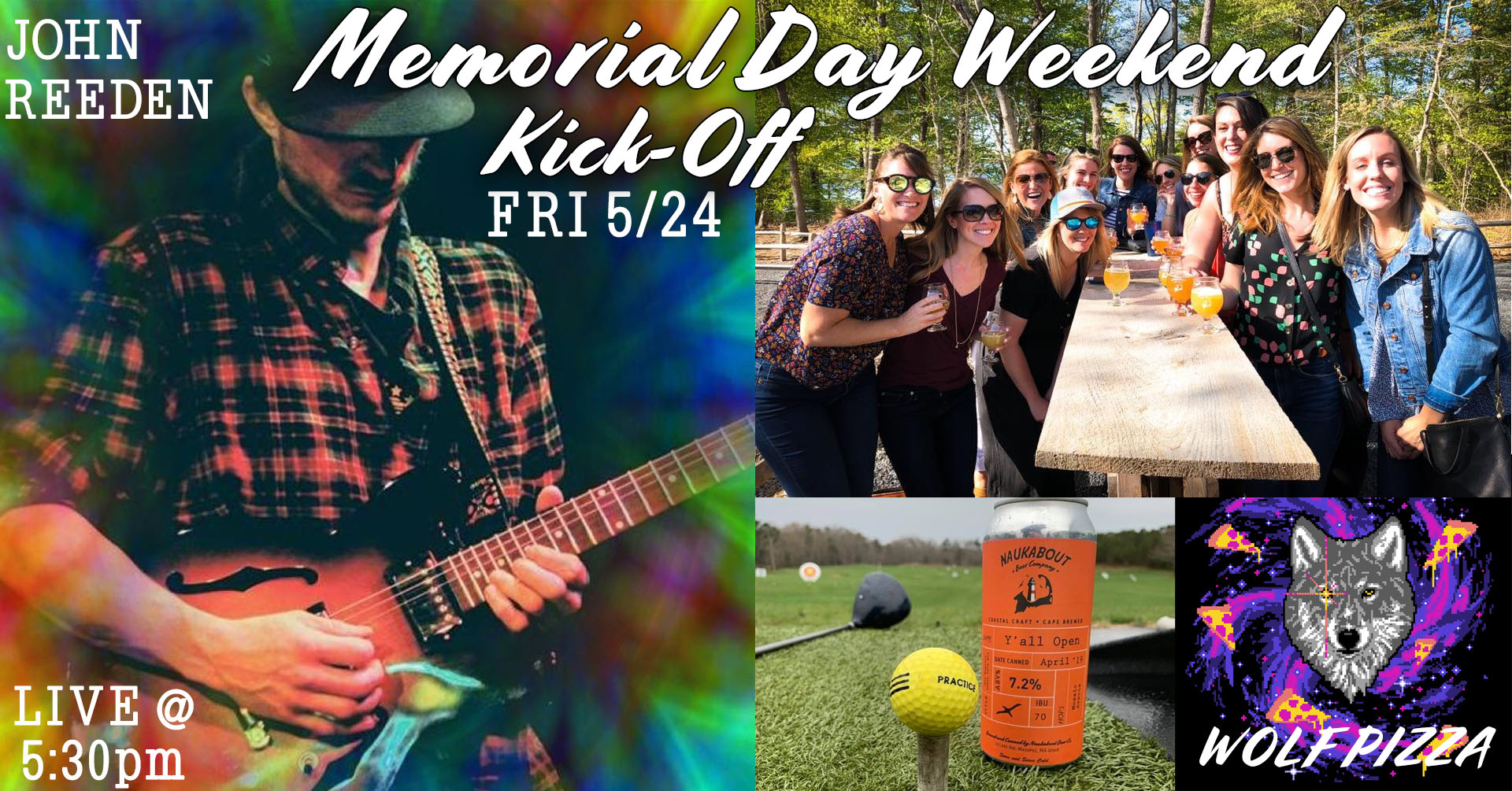 To kick-off the Memorial Day Weekend fun we have John Reeden performing live at 5:30pm and will have Wolf Pizza here cooking up some delicious pizza creations. We'll have bar shuffleboard, corn hole, ring-on-a-string and other backyard games set up and ready to go. Make sure to swing by to grab some four packs and crowlers for all your weekend cookouts! Learn more...
---
SAT 5/25 | Open 11-9pm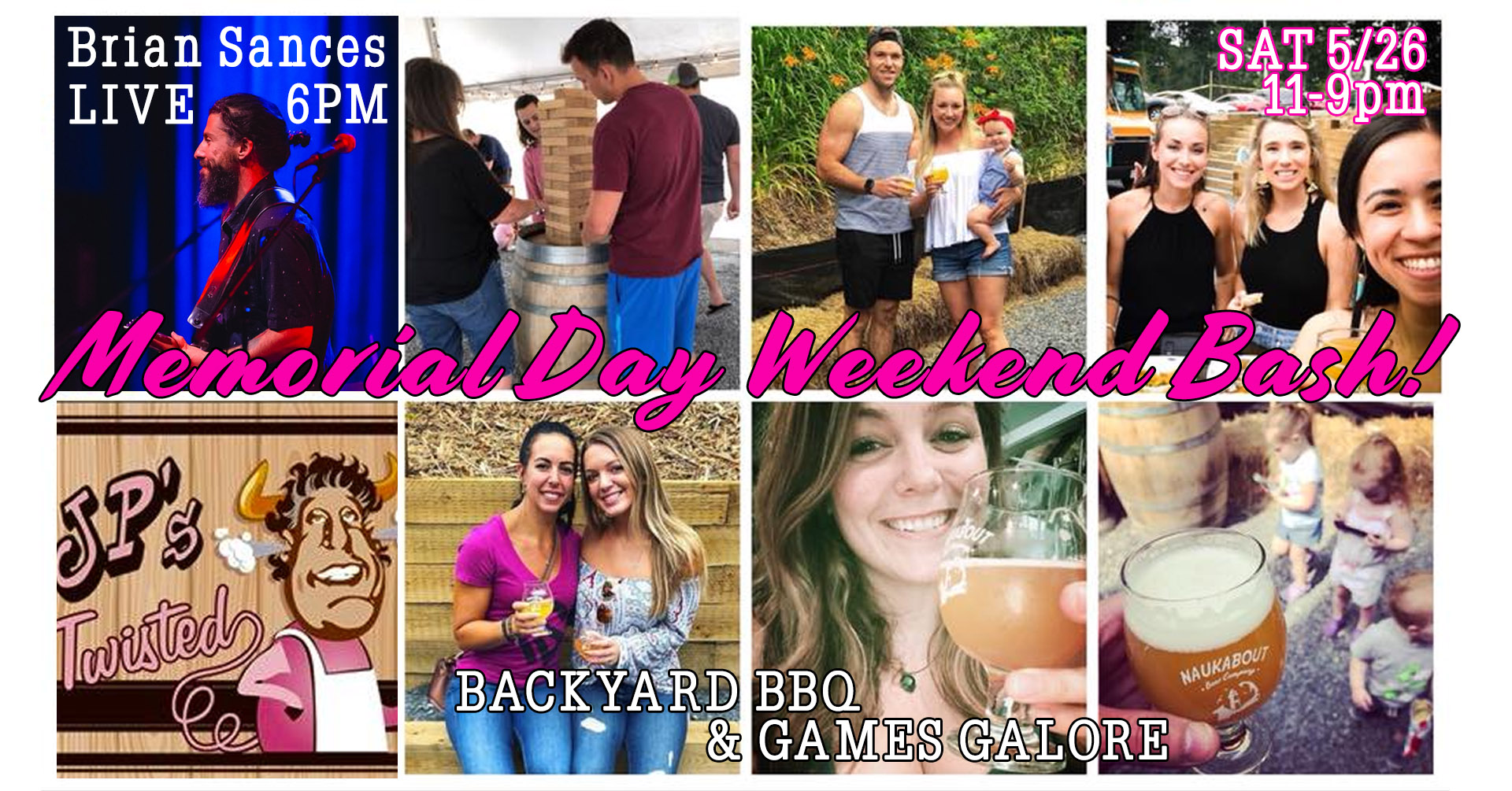 We've got a special treat for you on Saturday. Chef Jay Powell will be here cooking up burgers, dogs and other traditional backyard BBQ cuisine all day. Brian Sances will be performing live for us at the brewery so make sure to pack your dancing sandals for some fun in the sun! Learn more...
---
SUN 5/26 | 11-9pm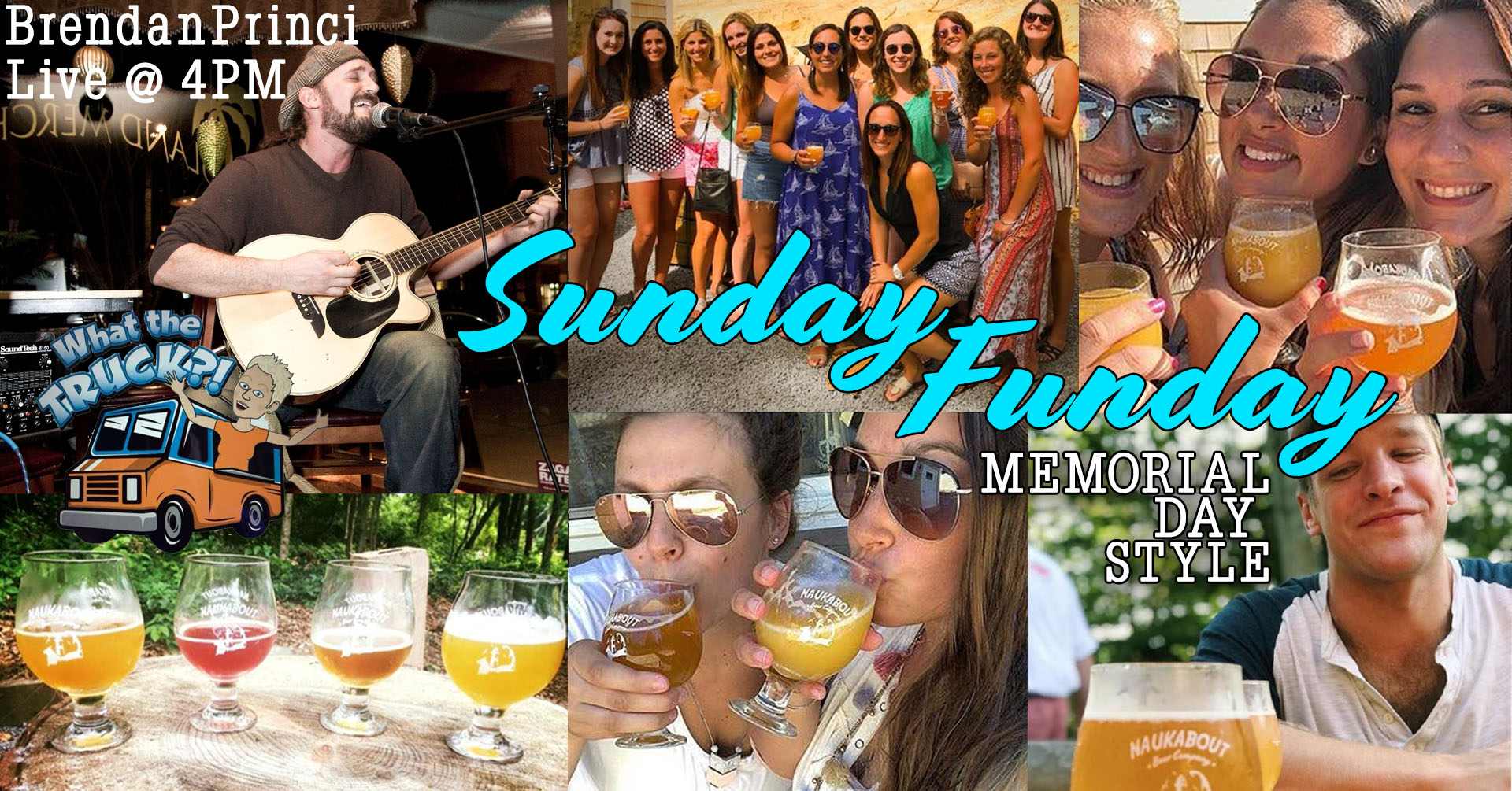 Sunday Funday takes on a whole new meaning with the long weekend...Take advantage of it with us at the brewery. Brendan Princi will be performing live and What The Truck (food truck) will be here dishing out some yummy dishes. Bring your friends and family to enjoy our five thousand square feet of outdoor patio space nestled on the shores of Lake Mashpee. Learn more...
---
Mon 5/27 | 11-9pm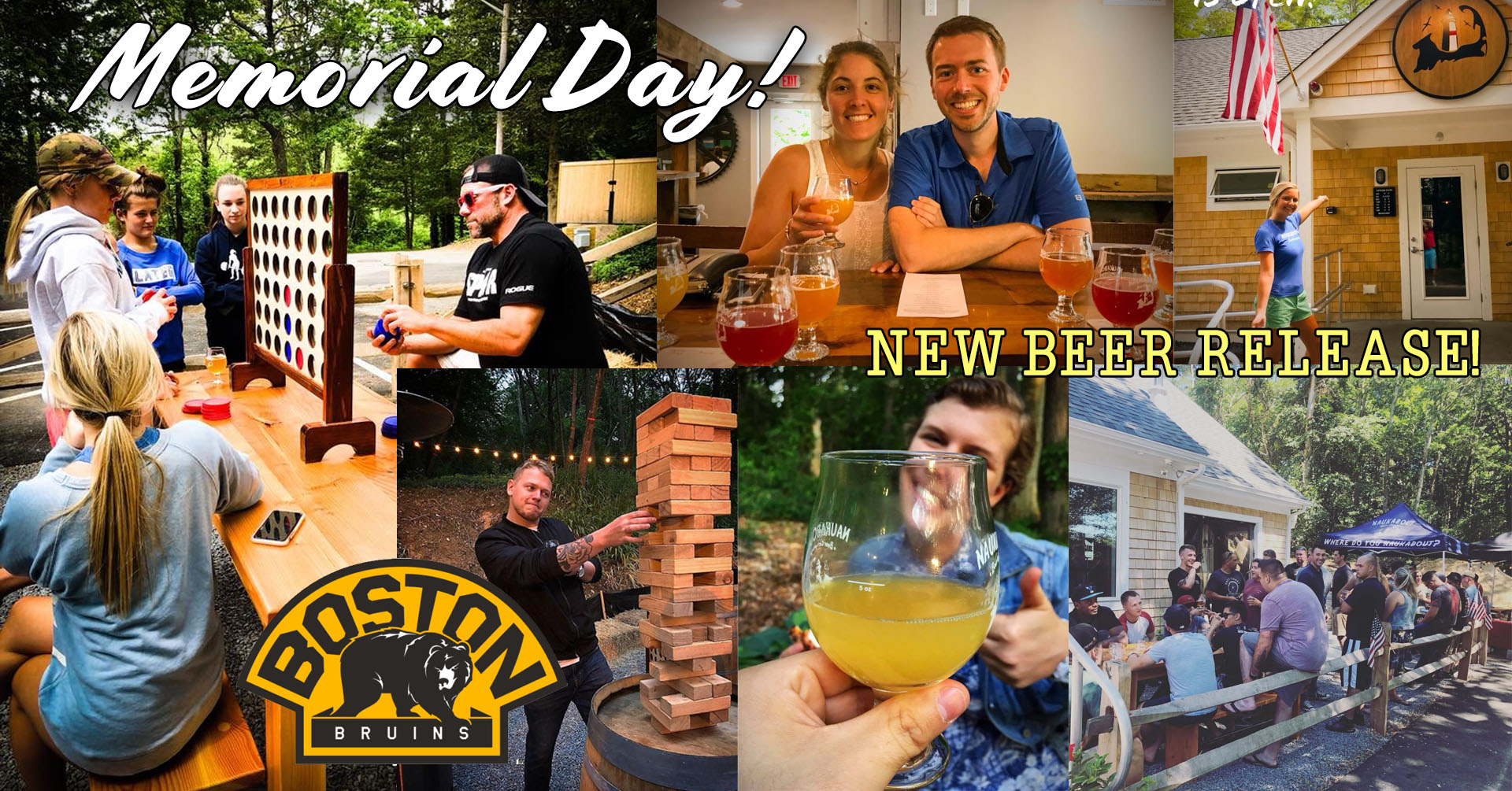 We're excited to be unveiling our newest New England style IPA this Memorial Day. We'll have this new brew on tap and you'll be able to take it home with you in 32oz cans. Chariot Pizza will be here all day making up some wood-fired pizzas and we'll all be holding our breath for Game One of the Stanley Cup playoffs to start. Learn more...
---
Thanks for taking the time to check out all the fun stuff happening this weekend at Naukabout. We hold you can make it out for a brewery adventure! Have a wonderful Memorial Day Weekend!!
Cheers,
Team Naukabout