Memorial Day Weekend Charlotte's Biggest Rooftop Day Party! Skyline Sundays...
Description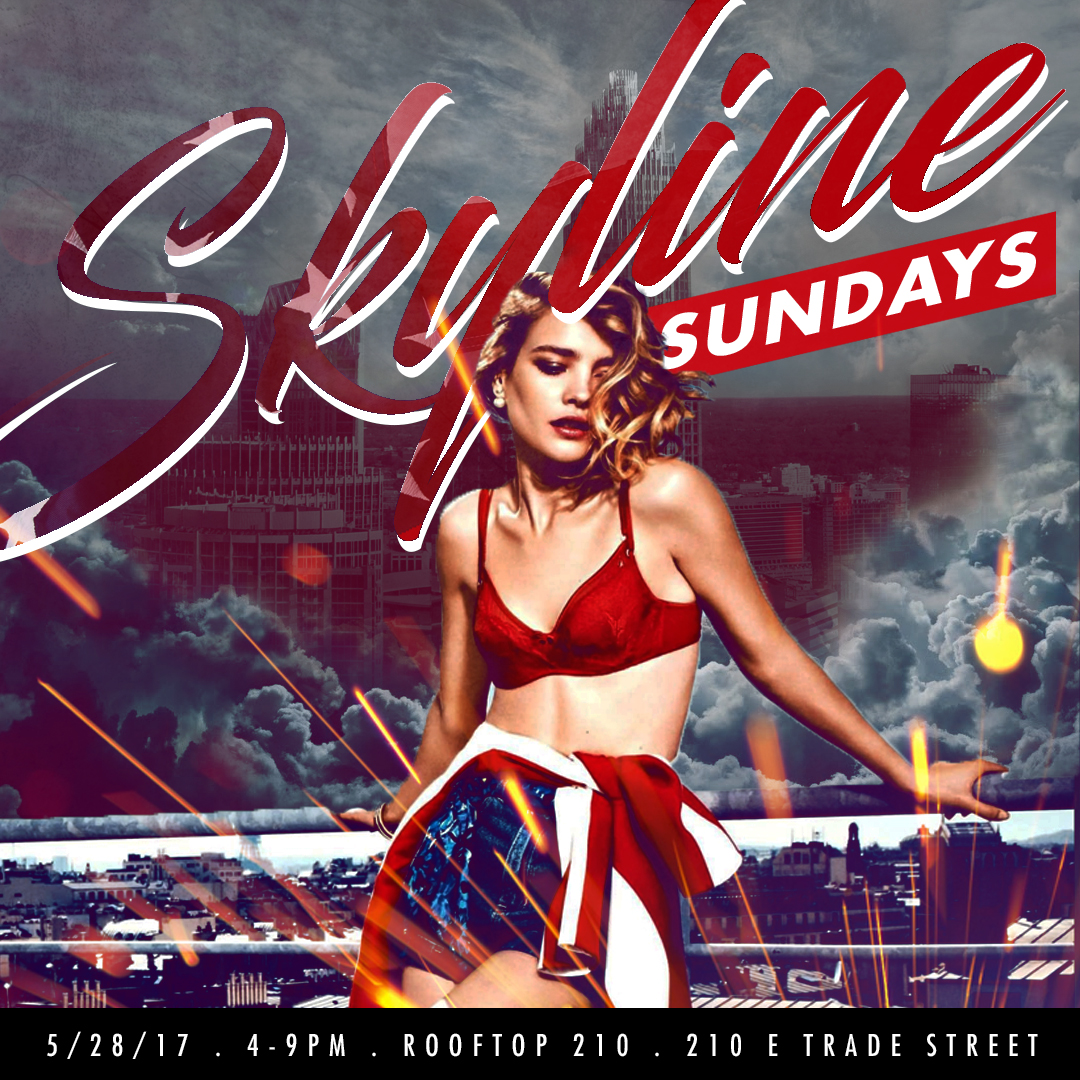 Memorial Day Weekend!
Charlotte's biggest and most antincipated Rooftop Day Party returns!
Skyline Sundays!
Pop- Hip Hop- Top40
Sunday May 28th
Rooftop 210- Epicentre
Hookah and Bootle Service available!
Skyline Sundays is a unique Charlotte Culture experience taking place at Rooftop 210 in The Epicenter. Skyline Sundays combines music genres to the likes of Hip-Hop, EDM, and Top40 to blend together a concoction of good vibes and great people!

Vendors will also be present at Skyline Sundays to enhance your afternoon experience. Hurry! RSVP for Free entry before 6pm and be sure to tell all of your friends, RSVP's are limited!