MEMORIAL DAY WEEKEND ATLANTIC CITY :: 3 PARTIES TO CHOSE FROM :: FTP
About this Event
JOHNNY 5CASH PARTIES
WWW.FINDTHEPARTY.INFO
PRESENT:
2 DAYS IN ATLANTIC CITY FOR MEMORIAL DAY WEEKEND 2019
STARTING
SUNDAY MAY 26TH
THE DAY BEACH PARTY
Chelsea Beach Bar
3001-3099 Boardwalk,
Atlantic City, NJ 08401
$35 GENERAL ADMISSION
ALL 3 PARTIES ONLY $60
FOR A LIMITED TIME ONLY.
PRICES RISE AS THE DAY DRAWS NEAR.
COME PARTY WITH US.
Music By
DJ Anthony Rey X96FM
DJ Rey-Mo POWER105.1FM
DJ Drewski HOT97FM
DJ Bacan Bacan LAMEGA97.9FM
DJ Frankie
DJ Ralphie Mercado
Beach Party Starts From 12 PM to 8 PM
SUNDAY MAY 26TH NIGHT PARTY
Cuba Libre @
The Tropicana Hotel
2801 Pacific Ave,
Atlantic City, NJ 08401
$30 GENERAL ADMISSION
$50 ALL 3 EVENTS
Music By
DJ Anthony Rey
DJ Rey-Mo
DJ Drewski
DJ Bacan Bacan
DJ Frankie
DJ Ralphie Mercado
Night Party Starts From 9 PM to 4 AM
MONDAY MAY 27TH DAY BEACH PARTY
Beach Bash
At
Chelsea Beach Bar
3001-3099 Boardwalk,
Atlantic City, NJ 08401
Tickets 2 Sets
$25 GENERAL ADMISSION
$50 3 EVENT COMBO PASS
Music By
DJ Anthony Rey
DJ Rey-Mo
DJ Drewski
DJ Bacan Bacan
DJ Frankie
DJ Ralphie Mercado
Beach Party Starts From 12 PM to 8 PM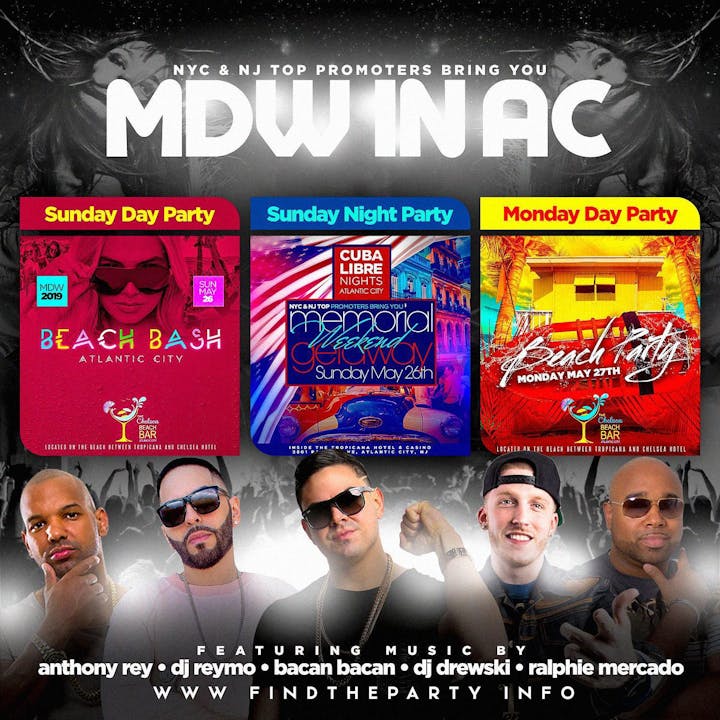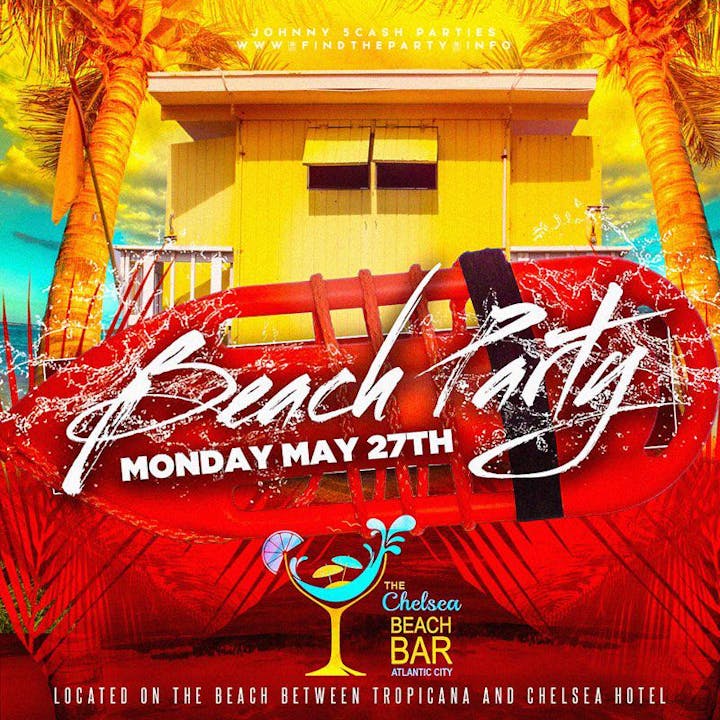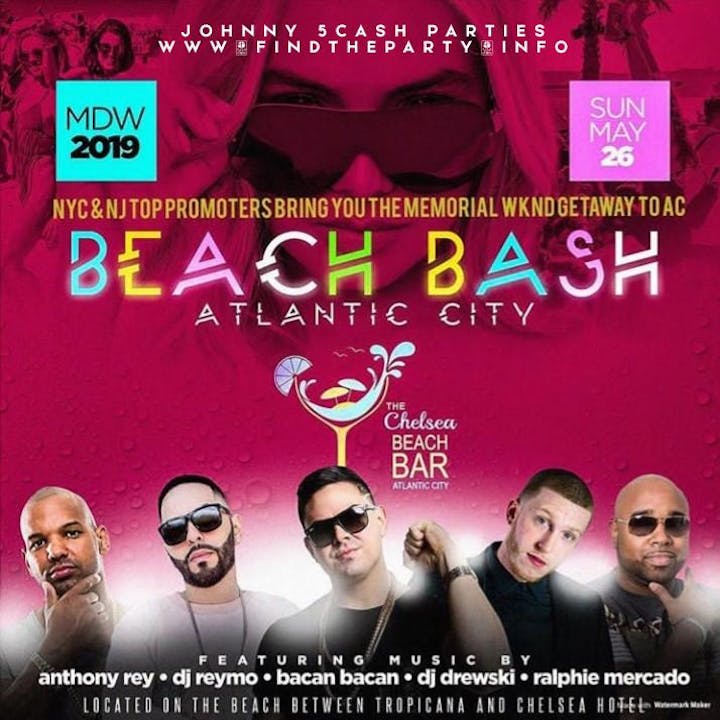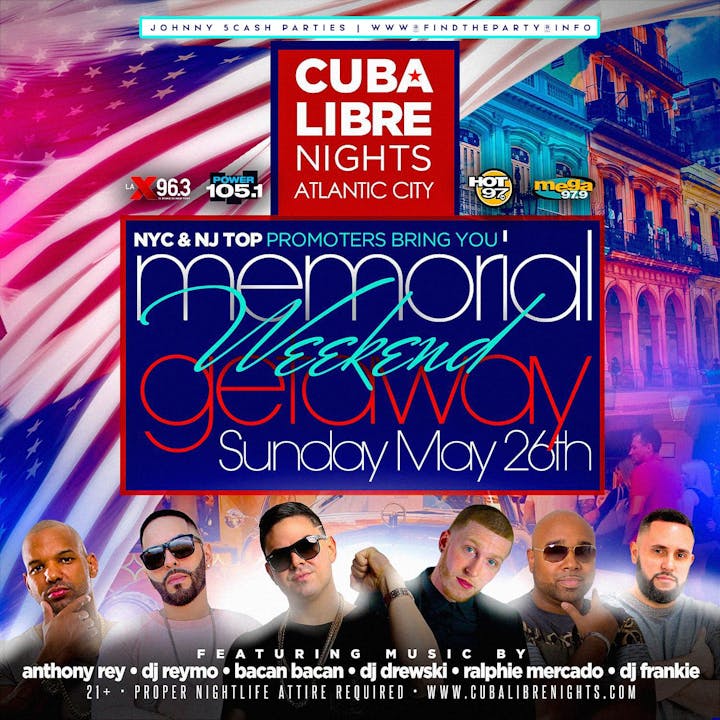 BEACH PARTY $25
CUBA LIBRE NIGHT CLUB $30
SAVE MONEY. BUY THE COMBO
FOR ALL 3 EVENTS ONLY $50