Description
Another Memorial Day has come and gone - and if you are at all immersed in the CrossFit community, you know this means Murph. For my non-CrossFitters, Murph is a workout that was named after Navy Lieutenant Michael Murphy, who was killed in Afghanistan June 28th, 2005 at age 29. It was one of Murphy's favorite workouts, and is completed by thousands of CrossFitters (and even non-CrossFitters) every Memorial Day in his honor. The workout is as follows: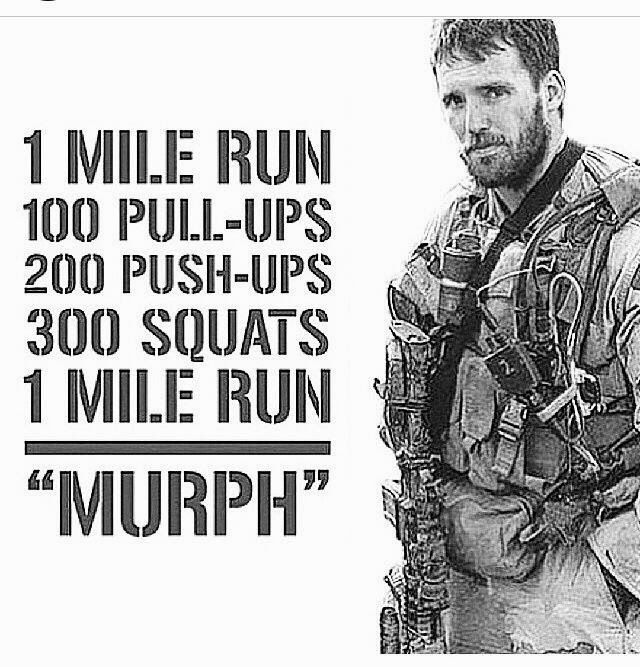 Remember WHY you are doing this
As much as we love the competitive nature of CrossFit and challenging ourselves against others, we have to take a step back during Murph and realize that we are not doing this WOD to impress anyone. We are sweating and suffering in honor of those who have fought for our freedom. No pain we feel during Murph can ever compare to what a soldier must endure.
So while you are in that final mile, thinking about how much you can't breathe or how achy your muscles feel - remember what this WOD stands for and why you are doing it in the first place. And when you are done, wipe yourself off the floor and go cheer on your fellow boxmates and run alongside them as they finish. Until next time, happy Memorial Day!