Event Information
Location
Lockport United Church of Christ
98 East Avenue
Lockport, NY 14094
Please join us in celebrating the life of our dear friend Francis M Gritzmacher.
About this event
After Francis passed in February of 2020, we were not able to come together to mourn and celebrate our dear friend, cherished brother, and all around great guy. With the pandemic hitting Western New York not three weeks later, any hopes of healing and closure were diminished.
With the vaccine being widely available to the adult population, we now invite you to come together to remember Francis among friends and family on the second anniversary of his death. However, the risk of COVID spread and infection is still high. We ask that all attendees please be fully vaccinated or test within 72 hours, and that everyone wear masks.*
One of Francis' most often repeated wishes was for all of his friends and family to have a piece of him after he was gone. He frequently mentioned he wanted attendees at his memorial to take his ashes home with them, and to be honored in a way that would be personally meaningful between himself and the recipient. We will have small vials available for attendees to take home, if they so choose. Please indicate at the check out page if you would like to help fulfill this wish. We just ask that you please store or spread the ashes with respect and dignity.
We are looking forward to hosting you all, and begin our healing and grieving journey. Light food and beverages will be provided. Please do not hesitate to reach out if you have any questions about this memorial.
*We are strongly encouraging all to be fully vaccinated or test prior to attending. Masks will be required for ALL attendees unless seated and eating/drinking. For further explanation of the COVID Policy for this event, please visit http://frank.gritzmacher.net/covid.php.
Organizers will be in touch via email to all registered attendees with any important information as the date nears. Questions can be sent to franksmemorial226@gmail.com.
Updates as of 2/22:
We are looking forward to welcoming all of Frank's friends and family and to gather in a common space to remember him. We are hoping that this event will be able to offer a place to find closure with the loss of our friend, as we were not able to immediately collectively grieve. Before the memorial, we wanted to share some information so you can anticipate what to expect at the event.
It is still the case that Frank's family strongly encourages all attendees to be vaccinated against COVID-19, or to have a negative test within the last 72 hours before attending. In addition, masks will still be requested at all times unless seated and eating/drinking. We appreciate in advance everyone's understanding and respect of the family's wishes to adhere to the mask policy.
This will be an informal event, taking place in the basement event room of Lockport's United Church of Christ. There is no formal program or service, but we anticipate that some remarks will be said around 2pm, after which the podium will be open for anyone to share their stories and memories of Frank. Additionally, light refreshments, donated by local Lockport businesses, will be available at this time. Throughout our time together, there will be a photo slideshow, a music video playlist of Frank's favorites, and a memories table. Please feel free to bring along any mementos you would like to have displayed on the table to further honor Frank. Also, Frank's keychain collection will be on display. If you see a keychain that may be memorable to you, you are at liberty to take it home as an extra memento.
We are excited to be able to honor one of Frank's final wishes; that his closest friends and family would be able to take a piece of him home and remember him in a meaningful way personal to your relationship. Requested vials of ashes will be reserved for those that indicated they would like to participate through the event registration. However, there will be extras on hand if you have decided to participate after the registration or wanted to share with someone at home. After the event, and whenever you fulfill your plans for the ash vials, we encourage you to share how you've memorialized him, whether through pictures or words, by reply to this email address or by sharing on Frank's Facebook profile.
Thank you again for sharing this time with us. We hope that this event will bring us peace and allow us to collectively remember and cherish our friend. Please let us know if you have any questions prior to the event. We look forward to this time together.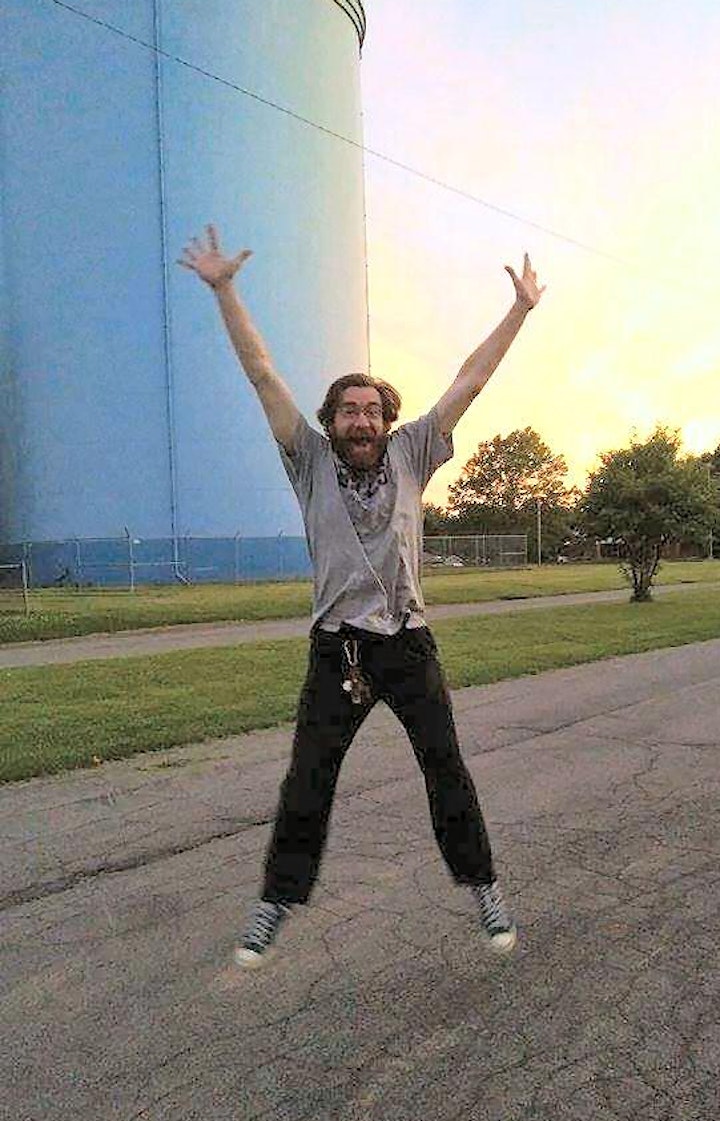 Date and time
Location
Lockport United Church of Christ
98 East Avenue
Lockport, NY 14094