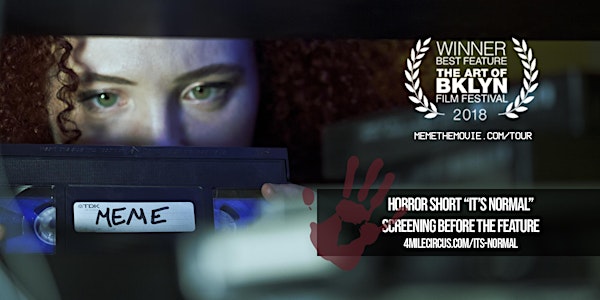 Meme Late Night Screening in Brooklyn
When and where
Location
Stuart Cinema & Cafe 79 West Street Brooklyn, NY 11222
Refund Policy
Refunds up to 1 day before event
Description
DIGITAL COPY OF MEME FREE WITH YOUR TICKET PURCHASE*
Meme's official theater tour begins with the city it was made in!
Meme is the first feature film directed by Sean Mannion. The film won best feature at the 2018 Art of Brooklyn Film Festival.
Synopsis: Jennifer, an independent designer disappointed in her stalled relationship and career, discovers a surreal mashup videotape, labeled "Meme," among a friend's VHS collection. She goes in search of Meme's creator, tracking down people who appear on the tape to gain greater insight into what it is and why it exists. As she pursues the creator of the tape she takes greater control of other aspects of her life including her relationship, difficult clients, and a drinking problem that increasingly interferes with her life.
---
"Meme masquerades as a common relationship drama, when in fact it presents a fascinating existential commentary that is perfectly tied up in a full circle approach"
-Tasha Danzig, Spoiler Free Movie Sleuth
---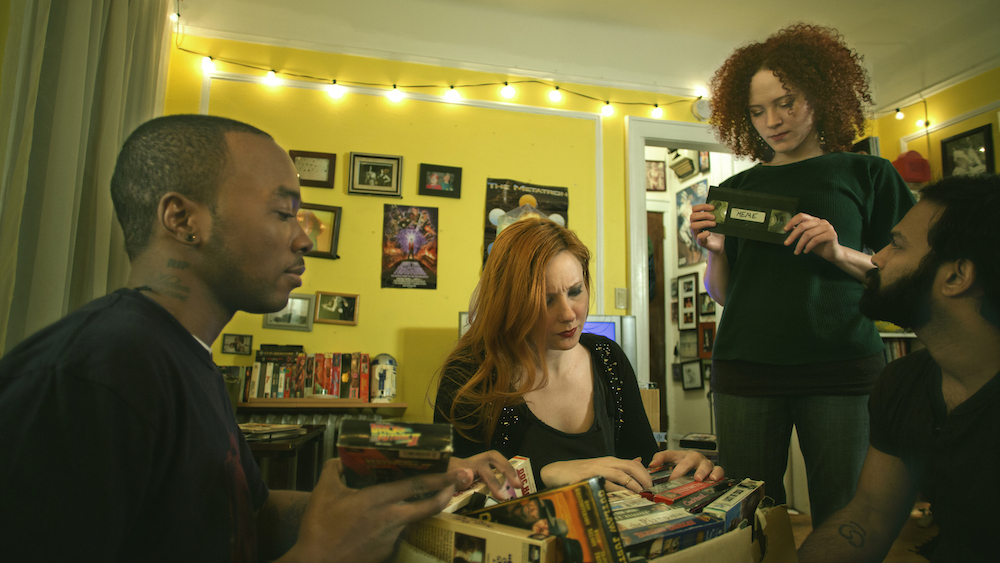 Kyle (Chaz Cleveland), Carrie (Kitty Ostapowicz), Jennifer (Sarah Schoofs), and Tommy (Shivantha Wijesinha) gathered around a box of VHS tapes. Click the image to see the trailer for the film.
---
Director Sean Mannion will be in attendance to meet the audience and discuss the film following the screening.
Prior to the feature we will present It's Normal, a new short, political, horror film co-written by Sean Mannion and directed by award-winning filmmaker Nicole Solomon.
In It's Normal a young woman checks in on a friend from her grief support group and learns that her changing world may be even scarier than it appears on the surface.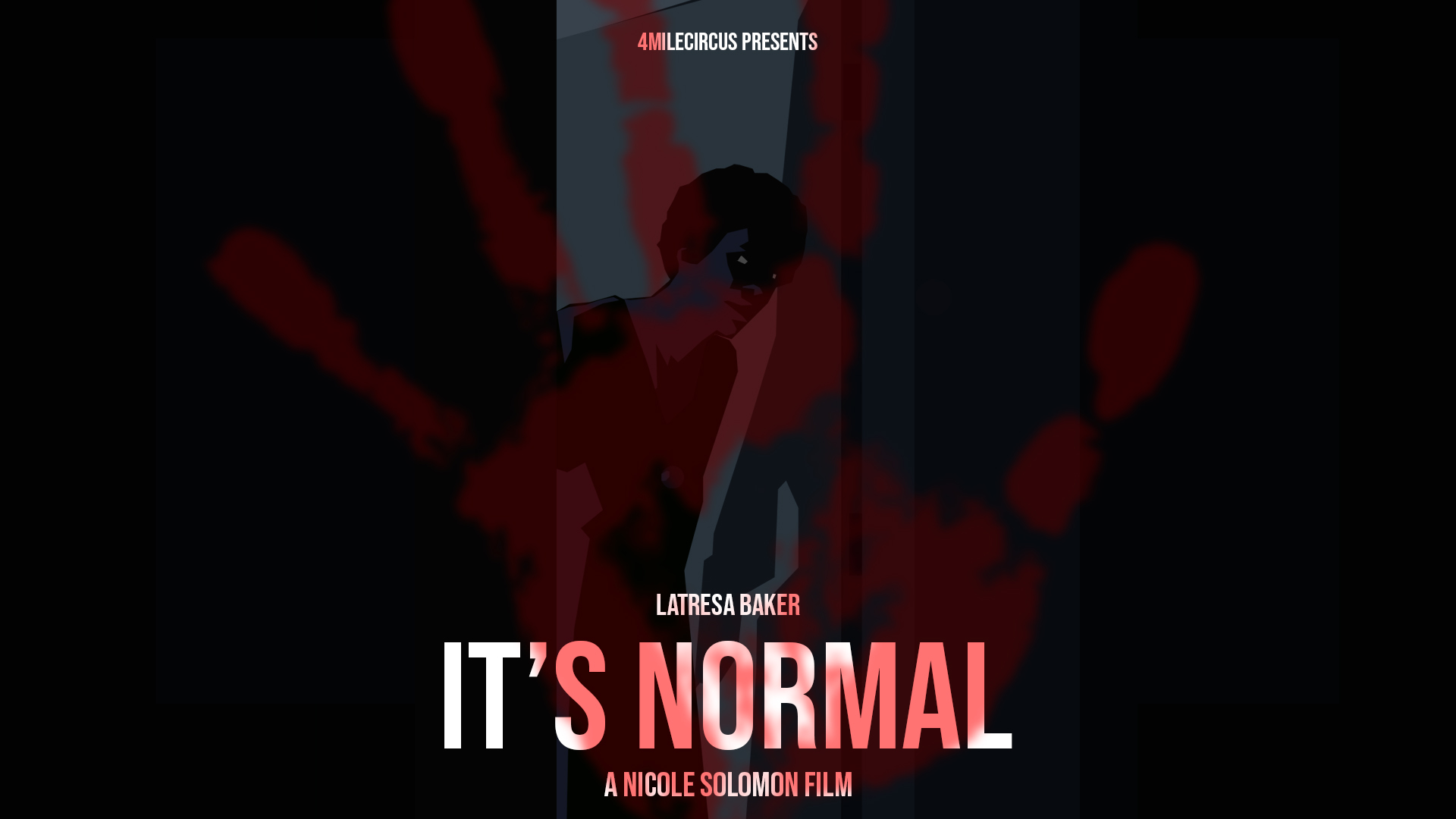 *With purchase of your ticket you will receive an email invitation the day after the screening to own a digital copy of Meme. The digital copy will be made available through 4MileCircus' VHX channel. The digital copy of the movie will include:
Stream the movie any time from compatible devices.
Downloadable digital copy of the movie (available late 2019 when the film is publicly available for purchase)
Full 10 minute HD version of the film-within-a-film Beneath the Black Moon
Full HD versions of the Wotan Skald Lager beer commercials in English, German, and Spanish
Movie with commentary track (Availability TBD in 2019)
Subtitles (Availability TBD in 2019)
Additional special features to be announced
All currently unavailable features will be immediately available to ticket purchasers as they are added. They will be notified via email as the new features become available.