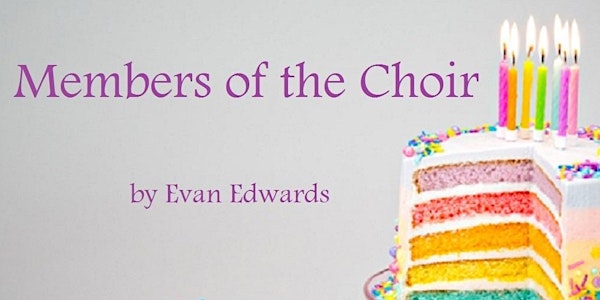 Location
Chain Theatre
312 West 36th Street
#4th floor
New York, NY 10018
Workshop production of "Members of the Choir," a new full-length play by Evan Edwards, directed by Rick Hamilton.
About this event
While attending a milestone birthday party, a group of gay men of color attempt to navigate the complexities of their relationships. Unexpected events force each man to confront what he has and fight for what he wants.
ALL AUDIENCE MUST BE FULLY VACCINATED. Please be prepared to show proof of vaccination upon arrival.
Cast (in alphabetical order):
James Edward Becton* -- Tyler
Micah Jeremiah Mims* -- Mark
Kendrick Mitchell* -- Simon
Jason Nadal -- Noah
James A. Pierce III* -- Thurston
Kwame Michael Remy* -- Derrick
Ryan Rodiño* -- Jake
Nick Varricchio* -- Chris
*Denotes appearing curtesy of Actor's Equity Association
This production of "Members of the Choir" is made possible by the NYC Department of Cultural Affairs and NY Foundation for the Arts through the City Arts Corps Grants, created to activate and energize New York City's artists and engage the public with arts activities this summer and fall.