Members Lunch + Learn: R+D Tax Credit

Thursday, July 21, 2016 from 3:30 PM to 3:35 PM (EDT)
Event Details
Lunch + Learn hosted by Taskey Neff Feinberg
Wednesday, July 27th from 12:00pm - 1:00 pm
Don't miss an opportunity to mingle with members over lunch! Learn about the Research & Development from Taskey Neff Feinberg.
The research and development tax credit presentation will focus on the Federal and Maryland tax incentives for businesses that incur research and development costs. The presentation will cover what costs qualify for the research & development tax credit, how the credit is computed, what documents are needed to support the research and development tax credit, as well as an overview of the major 2016 tax law changes at the Federal level impacting the Federal research and development tax credit.
Lunch will be provided!
This event is for members of Betamore. Interested in membership? Apply online. Also, please feel free to sign up for our mailing list to receive a full line-up of classes and workshops.
Interested in sponsoring a Lunch + Learn? Email hello@betamore.com and let us know!
Need help getting to Betamore? Check out our Parking + Directions
Presented By: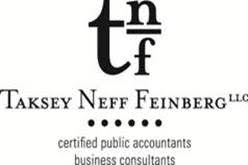 Organizer
Betamore
Established in 2012, Betamore is an award-winning coworking space, incubator and campus for technology and entrepreneurship. Our mission is to make Baltimore a global entrepreneurship destination.
Interested in becoming a member? Apply here.
Interested in teaching a class at Betamore? Let us know.
Follow us on Twitter: @betamore and Facebook.
Subscribe to our newsletter to hear about upcoming events and classes at Betamore.
Members Lunch + Learn: R+D Tax Credit