Description
MEMBER ONLY LUNCHEON
Future plans for Hwy 68

The roundabout at Hwy 68 at the Pebble Beach Gate is underway. Now The Transportation Agency for Monterey County turns their attention to the portion of Hwy 68 between Monterey and Salinas.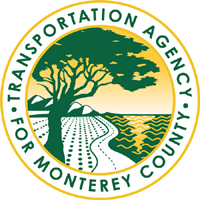 The Transportation Agency for Monterey County is working on a comprehensive, performance-based evaluation of Highway 68 between Salinas and the Monterey Peninsula. The SR 68 Scenic Highway Plan will inform the selection of projects focused on improving safety and reducing congestion. The Scenic Highway Plan will also enhance environmental sustainability by addressing the potential for wildlife connectivity enhancements to reduce vehicle collisions with wildlife by providing safe crossings along SR 68 for wildlife.
The Transportation Agency has developed three alternative concepts for improving Highway 68 from Salinas to Monterey, and is seeking public input on them. Your input will be used to help inform the selection of a preferred corridor concept for future planning, programming and implementation over the next 20 years

---
Special thanks to the County of Monterey for its ongoing support of the Monterey County Business Council's efforts for economic development and education.